This hair straightening brush delivers sleek, straight hair in just a few minutes – and it's 44% off in Amazon's deal of the day
The BeKind Anion hair straightening brush incorporates the best elements of a hairbrush and flat iron, with unique innovations for elevated styling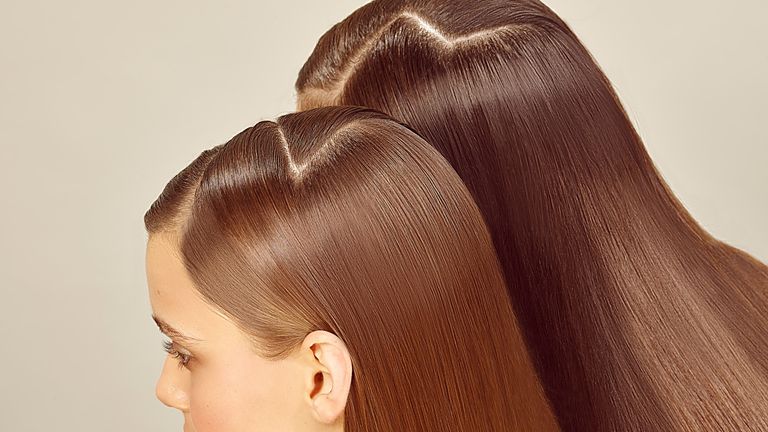 (Image credit: Getty Images)
Among the hair tool greats, the best hair straightening brush allows for streamlined and seamless styling. If you're seeking a top-rated option for your arsenal, Amazon's deal of the day just dropped its latest steal: the best-selling BeKind Anion Hair Straightener Brush is now 44% off the original price. Whether you're an adroit styling savant or a curious novice, this tool is adept and agile at replicating salon results from home.
Similar to other hair straightening brushes in the behemoth market, the BeKind option marries the functions of a hair brush and flat iron for faster, more time-efficient coiffing. This hair straightening brush integrates the typical bells and whistles seen in comparable products, such as auto-heat up and variable temperature settings; lightweight design; and an anti-scald exterior, which acts as a protective barrier against burns and blisters.
On top of this, it's a standout for distinctive features that enable exacting control and precision, and tailored results for a variety of textures.
Upgraded Anion Generator: The anion generator emits a flurry of negative ions, which break down water molecules and so dry hair faster. Negative ions are really good for your locks: they seal the cuticle, trap moisture, and make hair soft, silky, and more hydrated. They neutralize static, or in other words, eliminate frizz. Static comes from friction, an example being the act of using your hair brush. With friction comes positive static electricity, and positive charges repel each other, causing your hair to "poof" and stand out from your head.
Beyond creating gorgeous tresses, negative ions minimize heat damage, reduce styling time, and add convenience. Be sure to look out for similar ion-generating tech when shopping for the best hair straighteners and best hair dryers.
MCH Heating Technology: Inconsistent heating often requires several passes over the same section of hair. Several passes and repetitive use of hot tools can ultimately lead to hair breakage. When it comes to heat protection, this unique feature provides constant and stable heat, which will minimize hair damage down the road.
Temperature Memory: When powered on, this hair straightening brush automatically heats up to the exact temperature you used previously – a convenient, practical, and time-saving feature you'll appreciate.
Not surprisingly, shoppers rave about this intuitive device in droves, crowning it "the best low maintenance hair tool". One reviewer speaks to this specific quality from personal experience, sharing, "Normally I don't use any hair straightening tools because of how time-consuming, complicated and hair damaging the whole process is. However, when I got this product the whole process took me 7-10 minutes at most." Shoppers also agree that it's ideal for coarse, thick, and curly hair types, or a blend of all three.
In conclusion, the BeKind Anion Hair Straightener Brush is a game-changer, proving that the fantasy of silky locks is actually within reach.
Dominique (Dom) is a very online shopping writer at Woman & Home, where she covers products, sales/deals, and market news across categories. Before joining the team, she penned stories as an editorial fellow at Insider Reviews, the affiliate commerce team at Insider Inc./Business Insider. The bespectacled NJ transplant specializes in commerce journalism, women's lifestyle content, and hoarding makeup—much to her mother's dismay.
Her foray into storytelling began in the early aughts, the era in which she developed a passion for fiction writing and an aversion to math. This passion, along with many failed math exams, led her to Marist College, where she studied public relations, creative advertising, and English.
Aside from writing, she doodles in notebooks, crafts memes, and sleuths for homes out of her tax bracket on Zillow. Follow her adventures via the web:
Instagram: @dominiquemcintee / @drugstoredomi
LinkedIn: https://www.linkedin.com/in/dominique-mcintee-3a32ab9a/
To connect: dominique.mcintee@futurenet.com