Weekly horoscope: Monday 30th March - Sunday 5th April
Curious to know what the week has in store for you?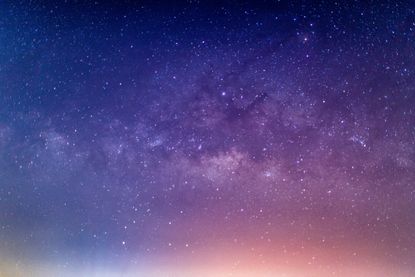 (Image credit: Getty Images)
Read your weekly horoscope from our expert astrologer Sally Morgan, and discover what's in store for the week ahead...
Our weeklyhoroscope will help you plan your next seven days with our astrological updates. Our resident world-class psychic astrologer forecasts for every star sign on love, family, career and more. So check back weekly for our free forecast!
Weekly horoscope, Monday 30th March - Sunday 5th April
Weekly Horoscope: Aries
Don't muddy the waters this week as you need to keep a clear mind when a new career opportunity comes your way. Something will tick all the right boxes for you.
Weekly Horoscope: Taurus
Look in the mirror this week and know you are the only one who can make something happen. Being in control of your feelings will prove you're not a pushover.
Weekly Horoscope: Gemini
Learning the rules of the game will help you to play better and bring success your way. Keep focused as you will be shocked when someone offers you something amazing.
Weekly Horoscope: Cancer
Something that you havebeen banking on this week is likely to become a reality. Love will turn out to be very rewarding, and you will find perfection in someone.
Weekly Horoscope: Leo
A week full of passion and excitement. Keep up with the game of love, as someone you are attracted to may well propose something you have been waiting to hear.
Weekly Horoscope: Virgo
Try not to live in fantasy land, as you may come down to earth with a bang. Look at the serious stuff around you, and know you can repair or mend anything.
MORE:Energising wellness retreats in the UK under £250 (opens in new tab)
Weekly Horoscope: Libra
Don't live your life backwards, Libra. Instead, startas you mean to go on. Aromantic situation comes upthat you may want to explore, and uncover the truth.
Weekly Horoscope: Scorpio
Someone aroundyou may feel the sting in your tail this week, Scorpio. Try not to let anyone upset you, but be prepared for a little bit of achallenge at work.
Weekly Horoscope: Sagittarius
You may need your independent nature to be shared with a partner or lover, letting someone into your way of thinking. It will be worthwhile.
Weekly Horoscope: Capricorn
The spotlight hits you this week as something comes along that you have wanted for a long time. Taking your time to review any contract is important.
Weekly Horoscope: Aquarius
Think fit this week, Aquarius, as you may find that doing some form of exercise or taking an online Zumba class will help you to feel great again.
Weekly Horoscope: Pisces
Stand up straight in the face of adversity this week or you may just fall over. Showing your emotional strength to someone close will prove you are in the right.
Sally Morgan is Britain's best-loved psychic. She was just four when she reportedly saw her first spirit and since then has developed her skills to be one of the top 5 psychics in the UK. She even read for Princess Diana for four years.