Brace yourself - the perm is making a comeback
But not as you know it.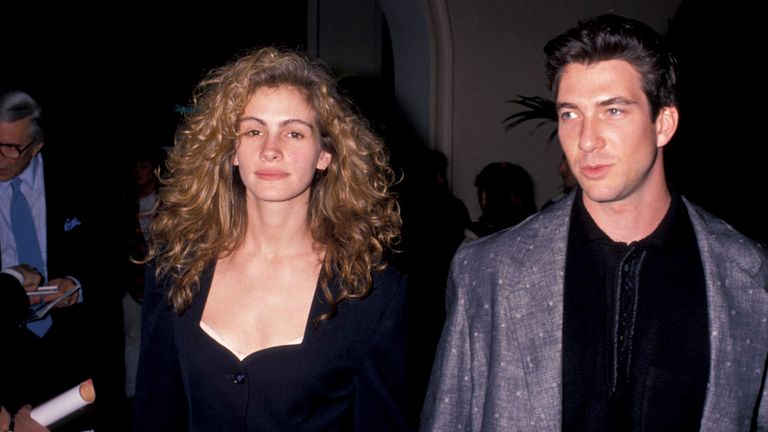 (Image credit: Ron Galella/Getty Images)
We have it on good authority that the perm is making a comeback. But, like all good re-emerging styles, it's had an update from its 80s heyday. The 'pandemic perms' that celebrities like Cara Delevigne, Olivia Munn and Jennifer Lopez have donned in recent months are much softer, with voluminous waves and an S-shaped curl that is glossy - not frizzy- at the ends.
Delevigne revealed her new look, which has also seen her go from blonde to a light brunette, last month. Her stylist Mara Roszak described it as a 'long soft shag' which makes the most of her natural hair texture [read: low maintenance so there's no need to reach for the best hair dryer (opens in new tab)].
'I was inspired by this late 70s early 80s skater babe, that feels so Cara. It's got a real rocker/skater vibe while maintaining a natural softness,' she told Vogue.
Meanwhile, Lopez's interpretation is one of the best bob hairstyles (opens in new tab)and Munn, who normally has poker straight tresses, revealed the chemical treatment had given her bouncy curls on Instagram in August. What sets the modern perm aside from its predecessor is the use of larger plastic rods to create the type of loose, beachy-looking wave that you would normally get with tongs.
Of course, with the emergence of a new trend comes a slew of new products for styling and SOS moments. Living Proof has launched Curl, a seven-strong collection of curl-enhancing products - from a shampoo and conditioner to a Moisturizing Shine Oil.
Virtue has taken its patented human keratin molecule and applied it to a new Curl line (shampoo, conditioner and mousse) , which both nourishes as well as targets damage with drone-like precision.
As for styling, try Rita Hazan'scult Curl Creme, packed with shea butter and avocado oil, which helps hold that curl without leaving hair feeling crunchy.
Fiona Embleton is a beauty writer who is now Acting Beauty Editor at Stylist. She is obsessed with Isabel Marant and cats.