Volunteer at Christmas: How you can help those in need over the festive season
Being a volunteer at Christmas is not just good for others, it can actually bring you big benefits, too.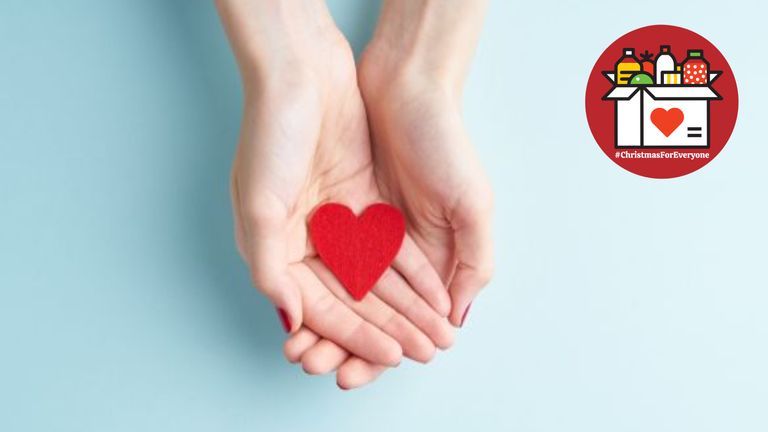 (Image credit: Getty Images)
Want to volunteer at Christmas? We don't blame you. Turns out, the more good deeds you do, the more you will benefit. Researchers at the London School of Economics say that, compared with someone who never volunteers, your odds of feeling "very happy" rise by 7% if you volunteer monthly, but 16% if you do it every week. They add that this is a happiness hike equivalent to a pay rise taking you from £20,000 to £100,000 a year!
So, with the season of giving upon us, what better way to mark it than by volunteering for a good cause? According to research conducted by the Royal Voluntary Service – one of Britain's largest volunteering charities – more than one million people usually spend Christmas Day volunteering.
However, this year thanks to Covid, things are slightly different, with many charities and organisations, such Crisis, The Salvation Army and Shelter, looking for less volunteers than usual, or temporarily suspending volunteer roles.
But, don't worry, there's still a number of ways you can help...
Volunteer at Christmas
Whatever your skills or capabilities, there's a charity out there that is bound to welcome a helping hand and will fully appreciate any time you'll be able to spare over Christmas.
Already have commitments for 25th December or spaces for the roles you want already filled? Don't worry. There's usually a need for volunteers both before and after Christmas Day itself. Plus, with more than 180,000 charities in England and Wales according to the Charity Commission's register, there should be plenty of opportunity for volunteering at Christmas, and beyond.
We expect charities to need a fresh influx of volunteers once the Covid situation is more under control.
Here are just some of the ways you can volunteer at Christmas, or in the new year...
Support someone with dementia
The Alzheimers Society – the UK's largest dementia charity – runs a year-round initiative where you can become a Dementia Friend. A Dementia Friend is somebody that learns about dementia so they can help their community. You may also get involved with fundraising or helping in the local community. At Christmas, when being alone can feel all the more evident, you can connect online with people affected by dementia at the charity's Dementia Talking Point page.
Volunteer at Christmas by becoming a call companion
Many of us have felt alone recently due to multiple lockdowns, thanks to Covid-19. For the elderly or vulnerable, this can often lead to grief and total isolation. While meeting in person is hard right now, you can still volunteer as a Call Companion. Your tasks would include calling the older person you have been matched with two to four times per month at an agreed time.
Find essential roles near you this Christmas
Not sure how you want to volunteer this Christmas, but know you want to do something useful? Use the search function at the UK's national volunteering database, Do-it.org to find opportunities in your local area. This could include anything from driving, being a volunteer window dresser or even helping with present wrapping.
Christmas shoebox appeal
Operation Christmas Child - run by international relief and development organisation Samaritan's Purse - runs an annual Christmas shoe box appeal. Each shoe box is packed with gifts that goes to a child in need. If you want to make one yourself instead, follow the instructions here.
The website also includes suggestions of what to pack in your shoe box for specific age groups, from hygiene items to dolls, cars, and toy supplies. Volunteers are also needed year-round to "enthuse and equip churches and groups in their communities" to take part in the project.
Help out stray cats at Christmas
Usually at this time of the year, it's easy to bring some joy to our furry four-legged friends living in shelters this Christmas, by volunteering with the UK's number one feline welfare charity - Cats Protection.
Cat care volunteers are usually needed in the run up to Christmas, as well as Christmas Day itself, to help feed, clean and spend quality time with the cats. No prior experience is needed, as training is provided.
However, this year Covid regulations means it's a lot hard to get involved, especially if you are not already volunteering for the charity. However, there is a way to give back to the cats this year - all you have to do is some online shopping. A donation of £5 pays for a microchip, while £10 provides a cat with warm and cosy bedding. Not only will you feel warm and fuzzy inside, but they will too!
Volunteer with the National Trust at Christmas
Love history? Then being a volunteer with the National Trust could be for you. However, due to Covid regulations, it will depend on where you live in the country this year. The charity has a number of volunteer opportunities across Christmas that help bring their winter festivities to life. Volunteers are needed for a number of duties ranging from welcoming visitors to acting as room guides.
Contact your local National Trust site to see if they're in need of helpers. And, if you can't do it this year, bookmark this page for the new year instead.
Take part in the Great Winter Get Together
The Great Winter Get Together is an initiative run by The Great Get Together - bringing communities together to honour the memory of the late MP Jo Cox. Visit the site to download a free resource pack, and find out how you can take part.
With #ChristmasTogether, you can even sign up to support someone on Christmas Day as an NHS Volunteer Responder. In this role, you'll be on hand to collect prescriptions locally for those in need, or simply be at the end of the phone for someone feeling lonely.