Tampon Tax has finally been scrapped in the UK
Your period just got a bit better as tax on sanitary products has been abolished in the UK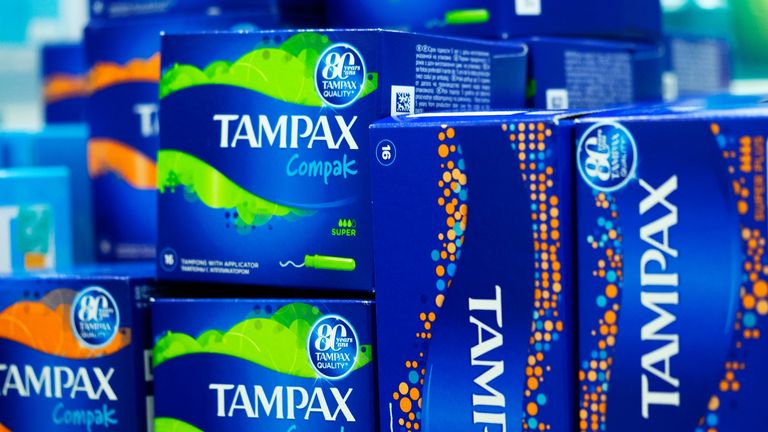 (Image credit: SOPA Images / Getty Images)
Your period just got a lot better and a little bit cheaper! And no we're not talking about the amazing new  period undies, we're talking about the tax on tampons being abolished in the UK.
As of January 1 2021, the tax on sanitary products has been axed by the UK government. There will now be a 0% rate of VAT applied to menstrual products such as tampons. 
The EU dictates that sanitary products should be taxed at 5%. However, as the UK left the EU officially on 31 December 2020 these regulations no longer apply.
As the UK is no longer part of the European Union, the decision to remove the 'tampon tax' was a decision made by the UK as a sovereign nation. 
So what does this mean?
Realistically, this doesn't mean a whole lot when it comes to the price you'll pay in the supermarket for tampons. They'll be a little bit cheaper which is great, but they are still expensive which is less great. 
On the plus side, this is a step forward for equality. Tampons and other sanitary good were previously priced as a luxury item. As any woman can attest, a period is not a luxury experience and sanitary products are a necessity for most, not a luxury. 
In a government announcement made on January 1 2021, the Chief Executive of Fawcett Society, and gender equality campaigner Felicia Willow stated:
"We warmly welcome the scrapping of VAT on all sanitary products from 1 January 2021 and congratulate the government on taking this positive step."
She went on to say: "It's been a long road to reach this point, but at last the sexist tax that saw sanitary products classed as non-essential, luxury items can be consigned to the history books."
However, some critics have suggested that the Tory MPs who are celebrating the scrapping of the tax are in fact hypocrites that voted against the bill in previous years. 
"The removal of the tampon tax is a Brexit win" says Tory party that voted in 2015 to prevent the removal of the tampon tax. https://t.co/yVagcNnM8SJanuary 1, 2021
See more
The announcement that the UK would be abolishing the tax sanitary products comes just weeks after Scotland announced that they would make sanitary products free. 
On 24 November 2020, Scotland voted for the Period Products (Free Provision) (Scotland) Bill. This meant that local authorities now have an obligation to ensure that free sanitary products are available for anyone who may need them. This act was in an attempt to end period poverty that affects many people across the country.