Why lockdown is the perfect time to try period undies
Hint: they're good for your wallet and the planet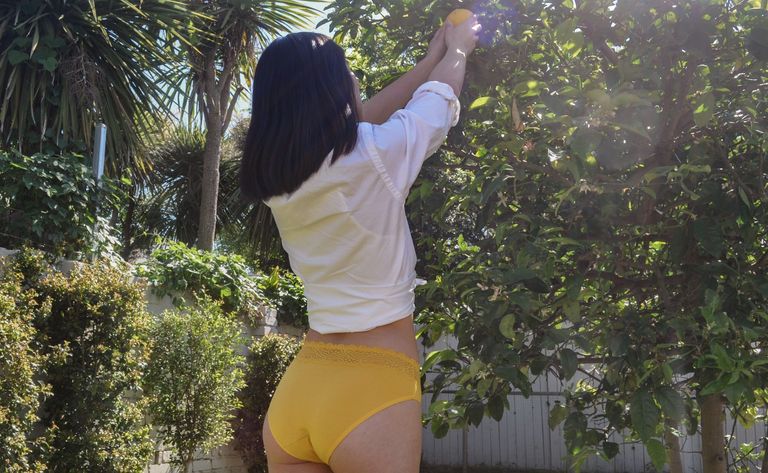 (Image credit: Modibodi)
It's about time we talked about period pants. And Modibodi (opens in new tab) have some of the best around. In fact, the brand are the UK's number one bestselling leak-free underwear brand for periods, pee, perspiration and everything in between.
And while we're not ones to shy away from periods and pelvic floors here at woman&home, there's still a huge stigma surrounding them.
So imagine our delight when we saw that Modibodi's empowering new campaign, 'My Period is Green (opens in new tab)' , features real women (and real blood) to normalise the nation's stigma surrounding the menstrual cycle.
Not only is the campaign a chance to highlight those who boycott using red in their period product adverts (mysterious blue liquid, anyone?) but it's also an important nod to the far-reaching impact switching to period pants can have on the planet.
Why lockdown is the perfect time to try period pants
Did you know that a single tampon takes a lifetime to breakdown in landfill? Or that one pad can contain the same amount of plastic as four carrier bags? Not only that, but using period pants can also save money on buying a brand new pack of disposable tampons or sanitary pads every month.
Which is why we're making the all-important switch to period pants – and there's no better time to start than lockdown.
Not only do we think period pants are more comfortable – which is all important, when spending so much time at home – but it's important to know that we're doing our bit to help the planet.
"Many people are shocked to know that the average woman will use 11,000 disposable feminine hygiene products in her lifetime (to manager her period) and these convenient products come with a huge environmental cost," said Modibodi founder and CEO Kristy Chong.

"At Modibodi we say NO to single use products. The energy and water of the raw materials, plus production and carbon emissions used in shipping these products - which are used once and replaced - are unacceptable. At Modibodi we put sustainability first and so do our customers, and we thank them for choosing to reuse!"
Since launching in 2013 and becoming the UK's number one leak-proof underwear brand, Modibodi have saved millions of garbage bags of waste from ending up in landfill.
Here's how we can do our part, too...
How can I get involved in the 'My Period is Green' campaign?
Getting involved in this one couldn't be easier. Here are some simple steps you can take towards bettering the planet (and the contents of you wallet).
Switch your disposables to Modibodi (opens in new tab), which will save both the planet and your purse in the long run
Educate your friends and family on the damage of disposables
Encourage others to join the 'My Period is Green' movement for a better planet
Get involved in social platforms to spread the #MyPeriodIsGreen message

Our favourite Modibodi leak-free pants to invest in now
Classic Bikini
£18.50 | Modibodi (opens in new tab)
Not only do we love the sage green colour of these adorable undies, they'll provide you with that little bit of extra support when you need it most.
Kate is a freelance contributor to woman&home, covering everything she loves most: fashion, fiction, and fancy face cream. If she's not working, she's probably reading, feeding her online shopping addiction, or judging the taste level of celebrity houses (10/10 for Dakota Johnson, 2/10 for Tan France).

She graduated from Central Saint Martins in 2020 with a BA in fashion journalism, and her byline has also appeared in British Vogue, The Times, and Marie Claire.