This is the perfume Princess Diana wore on her wedding day
This scent reigned supreme as Princess Diana's wedding day perfume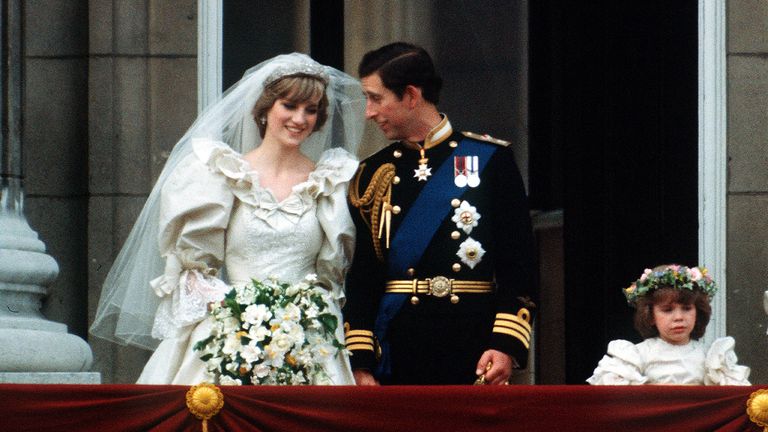 (Image credit: Princess Diana Archive/Stringer/Getty Images)
Everything about the Royal Wedding was iconic, including Princess Diana's wedding day perfume.
Choosing a perfume for your wedding day is no small feat - especially if you are a Royal bride. Traditionally, it's believed florals work best and scents that complement the bride's personal style, ceremony and season.
Although her fragrance of choice was never officially confirmed, the rumour is that Queen Elizabeth II most likely wore Guerlain L'Heure Bleue for her nuptials to Prince Philip, Duke of Edinburgh - a spicy citrus, with a powdery dry down.
But it seems that both Princess Diana and her future daughter-in-law the Duchess of Cambridge shared something in common on their respective wedding days - a love for perfumes based on soft, buttery white flowers.
Kate Middleton chose to wear a perfume by little-known British perfumer Illuminum for her 2011 wedding to Prince William. White Gardenia Petals - a blend of lily, ylang ylang, lily of the valley and jasmine - sold out almost immediately and is nearly impossible to get hold of today.
Similarly, Quelques Fleurs by Houbigant Paris, which Princess Diana wore for her big day, featured a heady bouquet of tuberose, jasmine, lily of the valley and rose. It was originally launched by the classic Parisian fragrance house in 1912 and became a signature scent for Princess Diana.
Rumour has it, she spilled a few drops on her dress before the ceremony. The Princess spent the long walk down the aisle of Westminster trying to hide the tiny stain.
She needn't have worried, as we doubt the scent trail from Princess Diana's wedding day perfume could ever be as long as the famous train on her dress!
Fiona Embleton is a beauty writer who is now Acting Beauty Editor at Stylist. She is obsessed with Isabel Marant and cats.