Prince William's bizarre fake name he used when he met Kate Middleton
Prince William went by a fake name in the early days of his and Kate's romance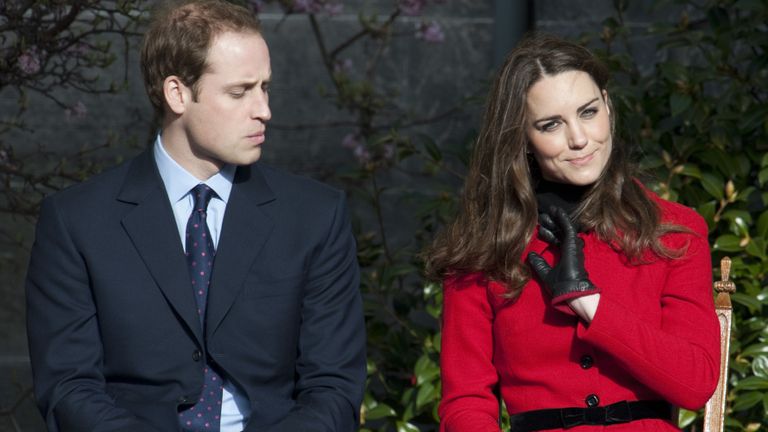 (Image credit: Photo by Julian Parker/UK Press via Getty Images)
Prince William used a bizarre fake name when he first met Kate Middleton at university.
---
Kate Middleton and Prince William are celebrating 11 years of marriage on April 29th 2022, marking the special day they tied the knot and became the Duke and Duchess of Cambridge.
The iconic royal pair, who now split their family living between London's Kensington Palace and Norfolk's Amner Hall, said their 'I dos' at Westminster Abbey in London as millions around the world watched on to watch the fairytale wedding of the decade.
But before Kate made it down the aisle and became a member of the royal family, the couple's love story started when they were students at St Andrews University in Scotland.
Having admitted that they started off as friends before romance blossomed, Kate and William moved into a shared student house together, with the future King recalling during their engagement interview that he would cook spaghetti bolognese to impress her.
While the early days of their dating story sound surprisingly normal, Prince William is believed to have also adopted a far more low-key sounding name while at university, too, in order to blend into campus life and be as ordinary as possible.
Prince William was officially enrolled at university under the name William Wales (similarly, his children George, Charlotte and Louis are believed to use the surname Cambridge at school).
But William Wales needed a way to fly under the radar and draw as little attention to his royal presence as possible, reportedly requesting to be known as Steve.