Prince William has been praised for 'thoughtful' gesture during investiture ceremony
How lovely!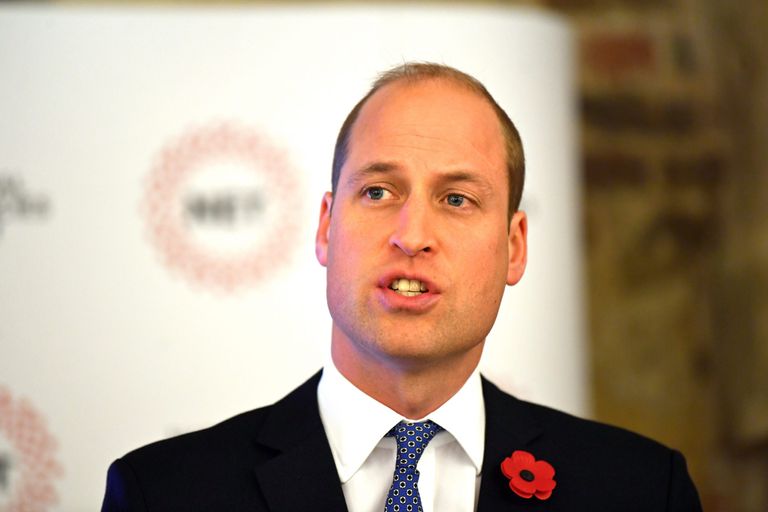 On Tuesday, Prince William was at Buckingham Palace to present awards to recipients.
During the ceremony, Prince William showed off his sign language skills as he gave an MBE to Alex Duguid, who has signed for ITV programmes.
Royal fans have praised the Duke for his kind gesture on social media, with many calling him 'wonderful'.
Kensington Royal's Twitter account shared a video showing Prince William signing 'Congratulations Alex' to Alex Duguid, a sign language expert who has signed for Coronation Street and Emmerdale viewers for years.
The Duke was seen thinking through the sign language before completing it, finishing it off with a smile to Alex.
The Twitter update read, 'Congratulations Alex Duguid MBE, honoured by The Duke of Cambridge for services to Deaf People and to British Sign Language Education 🎖️'
Fans were delighted by the touching video, with many of them praising Prince William for using Sign Language to speak with Alex. They were quick to share their praise for the Duke below the video.
One wrote, 'So nice of William to take the time to learn a bit of SL. Congrats, Mr. Duguid!! The Duke of Cambridge is the best, the real deal. 👍🏻❤️'
Another added, 'It is so lovely that William signed to Mr Duguid, who must have been very touched by the gesture. I love William's smile when he finished!🥰🥰'
And a third wrote, 'How wonderful of Prince William to take the time to learn sign language. That is how a royal with integrity acts. So incredibly thoughtful.'
Princess Diana had previously been a patron of the British Deaf Association (BDA), with the organisation hailing her as an 'inspiration to the deaf community'.
The Princess of Wales learned British Sign Language in 1983, and it's lovely to see Prince William following in his late mother's footsteps.
Other MBE recipients includedFather Brian D'Arcy,Sir Andrew Strauss, and musician MIA.