Peter Phillips reveals how Queen is doing ahead of emergency meeting with senior royals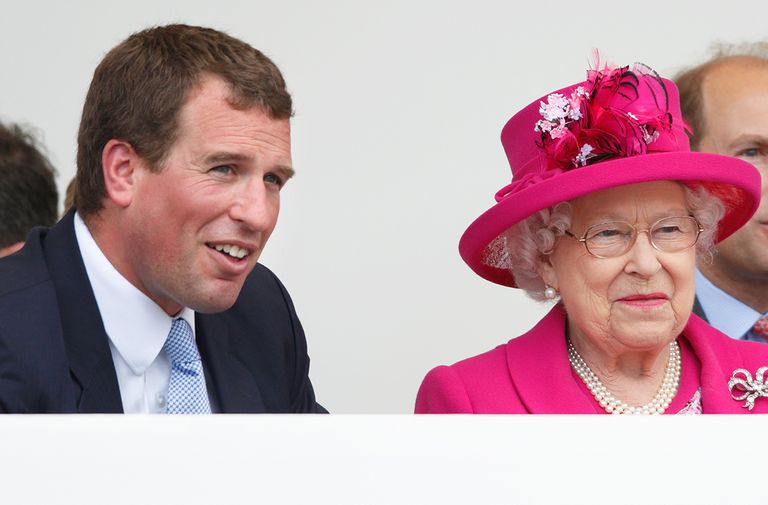 (Image credit: Getty)
Peter Phillips has spoken out about the Queen's wellbeing, revealing how his grandmother is doing ahead of emergency crisis talks with senior royals.
The Queen's eldest grandson, and Princess Anne's eldest son, was seen walking to church yesterday at Sandringham when he revealed the monarch's current state.
According to royal correspondent Rebecca English, when the royal was asked how his grandmother was doing he replied saying that she was 'alright'.
READ MORE: The reason why Prince Harry and Duchess Meghan Markle's announcement was rushed has been revealed
'Peter Phillips walked to church with a dozen house guests at Sandringham today,' wrote Rebecca on her Twitter page.
'Asked how the #Queen was bearing up and he said 'alright'..
She added, 'Desperately sad it should come to this for her and the Duke of Edinburgh, both in their 90s. #harryandmegan'.
This comes after Prince Harry and Duchess Meghan Markle issued a statement last week announcing that they plan to 'step back' as senior royals.
Taking to their Instagram page, the Sussexes wrote, 'After many months of reflection and internal discussions, we have chosen to make a transition this year in starting to carve out a progressive new role within this institution.
'We intend to step back as 'senior' members of the Royal Family and work to become financially independent, while continuing to fully support Her Majesty The Queen.
'It is with your encouragement, particularly over the last few years, that we feel prepared to make this adjustment'.
Today the Queen is set to meet with Prince Harry, Prince William and Prince Charles at Sandringham, with Duchess Meghan expected to join the talks over the phone from Canada, to discuss how the Duke and Duchess of Sussex will go forward in the monarchy.
It's not thought that the Duchess of Cambridge will be attending the meeting, having been photographed taking her children to school this morning in London.
It's likely that the Queen, Harry, Charles and William will discuss all aspects of their transition out of their senior royal roles, including how they will conduct themselves financially going forward, where they will live, and whether or not they will keep their HRH titles.