Prince William reveals 'sadness' and says he and Harry are now 'separate entities'
The Duke of Cambridge has expressed his thoughts on the shock royal announcement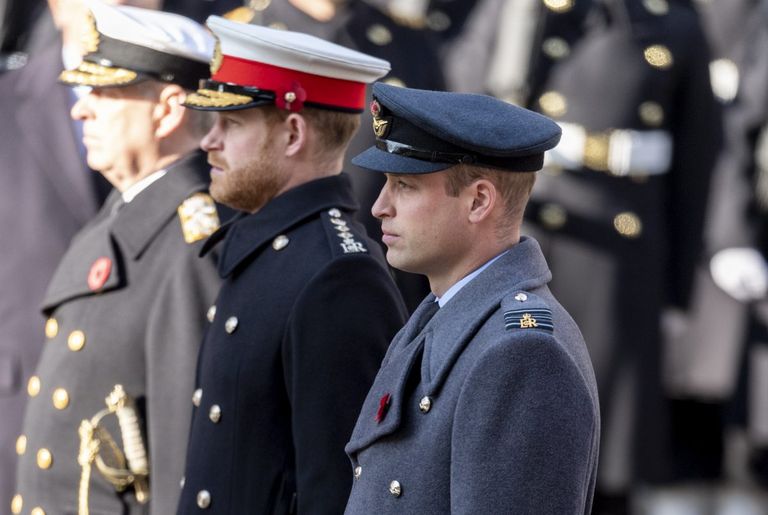 It's been a big week for the royal family and now Prince William has expressed his "sadness" surrounding recent developments.
The Duke of Cambridge has spoken out about his "sadness" regarding the broken bond with his brother, Prince Harry.
According to the Sunday Times (opens in new tab), Prince William told a close friend, "I've put my arm around my brother all our lives and I can't do that anymore; we're separate entities."
He said that he was very sad about this.
Prince William added that he would support the couple and said he hoped all the royals would figure things out in the future.
He added, "All we can do, and all I can do is try and support them and hope that the time comes when we're all singing from the same page.
"I want everyone to play on the team."
The news comes as the Queen is set to host an emergency meeting at Sandringham, to discuss the future of the Duke and Duchess of Sussex's roles.
On Saturday evening, it was revealed that the Queen will be joined by Harry, William and the Prince of Wales in Norfolk.
The meeting will be the first time all the royals have been together since Harry and Meghan's shock announcement, last week.
According to the Mirror (opens in new tab), the four main royals will receive written briefings to digest the information, before they meet in person at Sandringham. A senior palace source has also said that it is expected that Meghan will dial in from the Canada for the meeting.
Last week, the Duke and Duchess of Sussex announced their plans to "step back" as senior royals (opens in new tab).
They intend to split their time between the UK and Canada.
Lizzie Thomson is a regular contributor to woman&home, and also contributes to Metro.co.uk, Ideal Home, Culture Trip, and Evening Standard, covering all things lifestyle.