Duchess Meghan Markle leaves country as Prince Harry meets with royal family amid fallout from shock announcement
The Duchess has flown back to Canada to be with baby son Archie.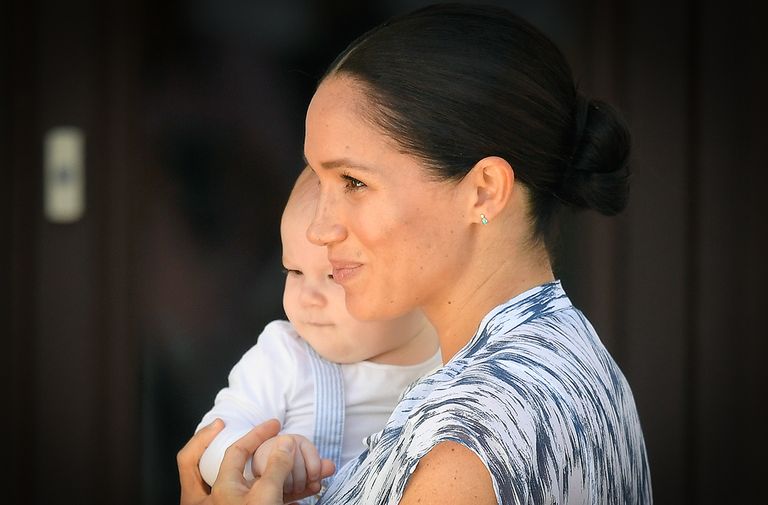 (Image credit: Getty)
Duchess Meghan Markle has returned to Canada. The Duke and Duchess of Sussex are said to have left baby Archie over there.
Duchess Meghan has flown back over to Canada to join son Archie.
The Duke and Duchess of Sussex recently took a six-week break from royal duties, which they spent over in Canada, celebrating their first Christmas season as a family of three away from the spotlight.
Earlier this week they took on their first royal engagement after returning to the UK, visiting the Canadian embassy in London to meet with the High Commissioner in Canada to the UK, Janice Charette.
MORE: Was Harry and Meghan's 'step back' inevitable? The warning signs that the couple were always likely to take a different path
And just hours later they released a surprise statement, announcing that they would taking a 'step back' from their roles as ''senior' members of the Royal Family'.
The news came as a shock even to the rest of the Royal Family, who were reportedly not informed of the statement before the Sussexes made it public.
So following the announcement, Prince Harry reportedly entered discussions with Prince William, Prince Charles and the Queen to find a 'workable' way for the Sussexes to go forward.
'The Queen has convened a meeting of all four royal households,' confirmed royal correspondent Rebecca English, 'and 'tasked' them with coming up with a 'workable' future role for the Duke and Duchess of Sussex within 'days not weeks''.
However, it seems that while the couple headed back over to the UK this week, they left eight-month-old son Archie in Canada with his nanny.
MORE: Prince Charles delivers heartfelt message admitting he is 'in despair'
So mum-of-one Duchess Meghan has rushed back to Canada to be with the little one, a spokeswoman for the Duchess of Sussex has confirmed, while Prince Harry liaises with the rest of the Royal Family on the couple's future plans.
Let's hope they manage to all be together again soon.