Mike Tindall admits Queen's great-grandchildren make it harder to exercise
Mike Tindall has revealed that 'time disappears' as the parent to three young kids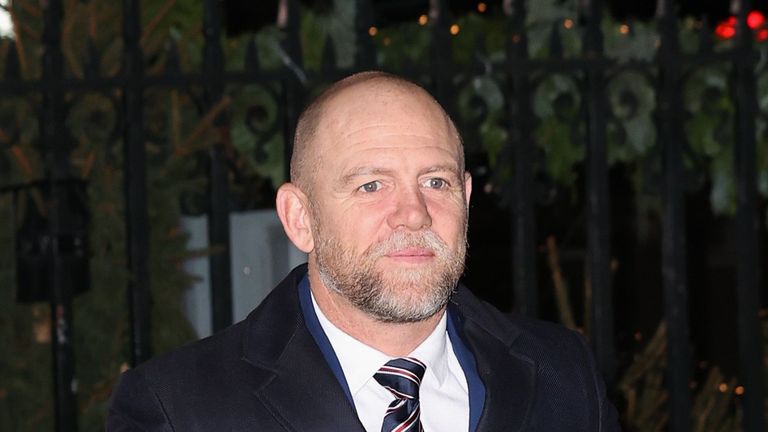 (Image credit: Getty)
Mike Tindall has admitted that it's been hard to find time for exercise since welcoming his third child, Lucas, with Zara.
Mike Tindall has revealed that he struggles to prioritize exercise since the birth of his son, Lucas, ten months ago.
The former rugby player, who shares three children under 8 with the Queen's granddaughter Zara Tindall, admitted "time disappears" when raising the couple's kids.
---
Forget chasing quanco balls for England—these days, Mike Tindall is getting most of his cardio running after his three kids.
The former British rugby player has opened up this week about his struggle to schedule regular workouts since his wife, Zara Tindall, gave birth to the couple's first son last year. Mike, who is the proud father of Mia, 7, Lena, 3, and ten-month-old Lucas, confessed on his podcast that he has found it hard to make time for training as the busy parent of young tots.
Speaking about upcoming cycling fundraisers for the charity Cure Parkinson's on The Good, The Bad, and The Rugby, the 43-year-old admitted that he needs to "get into a little bit of bike shape" but hasn't managed to kickstart the plan just yet.
"Since the young man's come along, time disappears, which I'm noticing a lot more when you've got three children," he told co-host Alex Payne.
Despite his hectic lifestyle, Mike seems determined to get back on track. He added that there are several reasons motivating him to work out consistently again—his psychological health being one of them. "It makes me mentally feel better too."
Baby Lucas Philip Tindall was born on 21 March 2021, the month after Princess Eugenie welcomed her first son, August Philip Hawke Brooksbank. The latest additions to the Queen's great-grandchildren have both been touchingly named after the late Prince Philip, who died aged 99 in April 2021.
Mike revealed that Zara ended up giving birth on the bathroom floor of their home at Gatcombe Park, after going into labor unexpectedly early.
"Fortunately the midwife who was going to meet us at the hospital wasn't that far away, so she drove up just as we had assumed the posit and the second midwife arrived just after the head had arrived," he said on his podcast just a few days after the birth.
Lucas was baptized in a double christening with August at the Royal Lodge last month, in a private ceremony attended by multiple Royal Family members, including the Queen herself. Speaking about the special occasion on his podcast, Mike said, "It was a lovely day."
Emma is a news writer for woman&home and My Imperfect Life. She covers the Royal Family and the entertainment world, as well as the occasional health or lifestyle story. When she's not reporting on the British monarchy and A-list celebs, you can find her whipping up vegan treats and running the roads to cheesy '90s pop music...but not at the same time, obviously.