How To Get The Best Deals On Cheap Theatre Tickets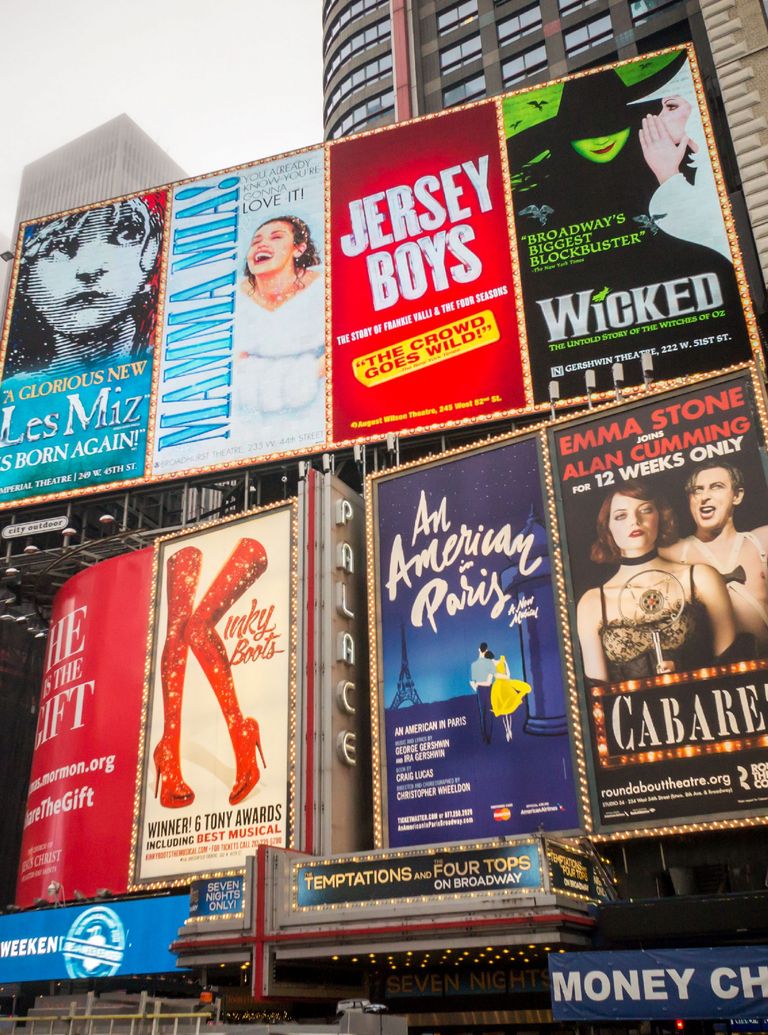 Heading to the theatre is guaranteed to ensure a great night out. Whether it's a fun, light-hearted musical, or a more serious, dramatic play, theatre allows you to get lost in a story and just forget about everything for two hours.
But usually - tickets to these shows are pretty expensive, and it's hard to secure cheap theatre tickets (opens in new tab), especially if you're heading into London's West End for an evening of entertainment.
But panic not. There are plenty of little-known theatre deals tips and tricks that can help you catch a show for a fraction of the price. From enrolling as a member of a local theatre, to keeping an eye out for daily discount deals, there are all sorts of ways that you can go for a night out at the theatre without breaking the bank.
Read on for our list of tips and tricks for cheap theatre tickets...
1. Try the Woman&Home Box Office
At the Woman&Home Box Office (opens in new tab), you can pick up a range of fabulous theatre deals that you won't find anywhere else. On the w&h ticket site (opens in new tab), you can be sure to snap yourself up a brilliant deal - even saving up to 60% on some shows. And, if it's dinner and a show you're looking for, you can even find packages that offer both of these from as low as £35.50. Make sure you don't miss out - go to the w&h site here (opens in new tab).
2. Go to the TKTS booth in Leicester Square
If you're in London, consider heading to the TKTS booth in Leicester Square, early on on the day you want to head to the theatre. The ticket booth sells on the day tickets for some of the best shows in London - Wicked, The Lion King, Les Miserables - with most going at around £30, a snip compared to the £60 or £70 you might pay in advance online. It's certainly a gamble, but if cheap theatre tickets are your aim, it's usually always a good bet. Get there as early as possible, or at least before 11am, when things begin to sell out. Head to their website (opens in new tab) to see what shows are on sale on what days.
3. Go to the theatre in a group
You can often save a huge amount by heading to the theatre in a group of around eight or more people as most theatres will offer a discount for a large amount of people booking together. At theatres like The Old Vic (opens in new tab) you can save around 50% when you book tickets for eight+ people at the same time. So grab a group of friends and get booking!
4. Go and see previews of new shows
Previews are usually done in the month before the West End show is opened to the public or press, and are when a show is performed to a group of the general public, for producers to ascertain audience reactions - and to see what works and what doesn't. Most theatres, such as The Old Vic (opens in new tab), will offer preview tickets if you sign up to their mailing list, for around only £5 a pop.
5. Go directly to the box office of the theatre
Most productions stay installed at a specific theatre for quite some time, so if you head to the theatre they're showing at, it's likely you'll be able to bag yourself some great cheap tickets. However, if you don't fancy travelling all the way to the specific theatre's box office, you can usually grab cheaper tickets from the theatre's website directly, rather than using a third-party site.
6. Make the most of the National Theatre's Friday rush and Travelex season
Lots of theatres run special deals on their tickets, but the National Theatre's (opens in new tab) on London's Southbank are some of the best. Their Travelex deal means that selected shows at the National are discounted for a certain period of time, and seats are available for just £15. This year, shows like Amadeus and The Suicide are on offer.
Also, every Friday at 1pm, the theatre release a batch of limited tickets for just £20 - a steal compared to their normal prices. You can only get two tickets per customer however, so if you're looking to go with a bigger group, you may want to rope in a friend or two to help out. These also often sell out very quickly, so make sure to be prised to your computer when the clock hits one on that Friday afternoon!
7. Take advantage of the deals on LastMinute.com
This last minute deals website is actually a great way of securing cheap theatre tickets when you really want them. They offer deals on their show of the month (this month it's Cirque Du Soleil's Amaluna) and daily deals on shows such as Stepping Out, Jersey Boys, and Aladdin. Keep a close eye on their website (opens in new tab), as the deals get updated all the time.
8. Become a member of a theatre
At most theatres, you can sign up for a membership for six months or a year, which opens you up to lots of exclusive treats and deals. ATG Tickets (opens in new tab), a leading ticket website for shows all over the UK, offers a 12 month membership for just £35, which can give you up to 50% off tickets, exclusive offers for the opening nights of productions, priority tickets, and even 10% off drinks at the bar! What could be better?
9. Don't go on a Friday or Saturday night
In reality, every man and his dog wants to go to the theatre on a weekend evening - it's easy, fun, and you can have a wine or two without worrying about work the next day. But actually, you could save yourself a whole heap of money just by going to see your favourite show on a weekday instead. Theatre prices are reduced during the week to draw in the weekday crowd, so take advantage, and bag yourself a pair of affordable seats - it's bound to liven up any Monday evening.