Mila Kunis reveals her favorite Covid-safe activity
Mila Kunis has opened up about her fondness for drive-thrus in a recent interview.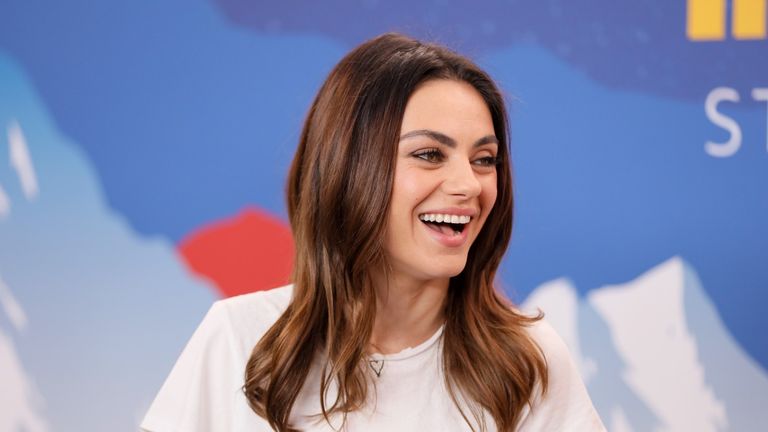 (Image credit: Rich Polk/Getty Images)
Mila Kunis has revealed one of her favorite ways to have fun during lockdown - drive-thru raves.
The Bad Moms star opened up about her love of the Covid-safe activity in a recent interview with Jimmy Kimmel.
"We did a lot of drive-thru experiences," she said. Mila, who shares two kids with husband Ashton Kutcher, visibly lit up as she explained to viewers what exactly this entails.
"Essentially, you sit in your car, and you pay per car going through this drive-thru literal experience." Having now completed numerous drive-thrus, the actress added that she has been promoting the pastime to everyone she knows.
Read more from woman&home:
• Best pillow for a comfortable, pain-free night's sleep
• Best scented candles for a warm and cozy home this winter
• Best kindles for digital book lovers - we help you decide which one to buy
The popularity of drive-thrus has skyrocketed in the US since the beginning of the pandemic. Once associated with fast food joints and carwashes, they are quickly becoming a great way to explore a unique environment while maintaining social distancing.
Mila also said that it's been easier to go to drive-thrus further away due to the lower levels of traffic on the road. "Last weekend, we went to Arcadia, which is fairly far away from us...we had a car picnic, it was really cute, we got boa," she revealed.
The adventurous mom went on to share the hilarious details of the drive-thru experience, which entailed what she called a 'baby rave.'
"I took my four-year-old and my six-year-old and my grown ass husband to a baby rave. It was like lights everywhere, music, it was physically put on by a rave company."
The family-of-four were even given special glasses that crystallized their vision to enhance the hallucinatory effect.
"My kids were like, 'This is the best experience ever!' I was like 'Oh no,'" Mila laughed.
If it wasn't obvious before, it's clear now that Mila Kunis is the coolest mom ever.
Emma is a news writer for woman&home and My Imperfect Life. She covers the Royal Family and the entertainment world, as well as the occasional health or lifestyle story. When she's not reporting on the British monarchy and A-list celebs, you can find her whipping up vegan treats and running the roads to cheesy '90s pop music...but not at the same time, obviously.