Japandi: Everything you need to know about the hottest home trend for 2021
Japandi is the new home trend for 2021, combining all we love from Scandinavian aesthetics with a touch of Japanese minimalism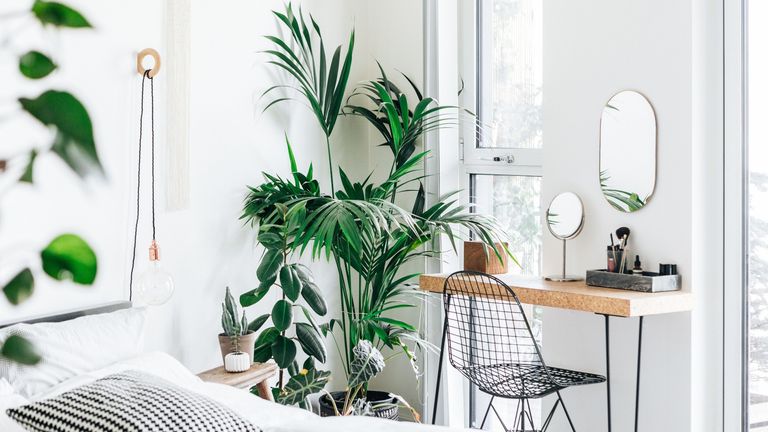 (Image credit: Oscar Wong/ Getty images)
What is 'Japandi'?
With many of us becoming super familiar with the insides of our homes and bedrooms, it's key to have surroundings that feel comfortable. With every day blending into another this year we could all do with a change to the living room décor we've been staring at for months. 'Japandi' offers just that, with the perfect combination of simplifying and calming.
In Pinterest's predictions for 2021 they found there has been a 100% increase in year-on-year searches of 'Japandi' and a 3 x increase in year-on-year searches for muted, earthy-toned colour palettes. There have been more searches for modern, minimalist kitchens and bathrooms with people wanting to transform their homes into havens.
Japandi is all about minimal, practical comfort. You don't need to turn your living room into a contemporary art installation, all you need is to declutter and invest in simple pieces, from a plush comfortable sofa to a ceramic vase. The aesthetic is simple warmth, having your home feel safe and the pieces blending harmoniously.
The importance of lighting
Lighting especially in Scandinavian countries is just as important as any piece of furniture. Harsh white, room filling lights are a big no. In scandinavian countries the winters are very dark so it is important for them to create comfortable light within their homes. Pools of light are ideal, creating warm, cosy spaces. For example a warm light above you dining table or a soft focus lamp positioned over your sofa will create an intimate space.
See your lighting as a feature, and build ambient places in your space, a candle for example will create an instant impression of warmth and romance too if that's what you're after. In Japan, traditional screen doors were used to diffuse light and utilizing natural light is important in Japanese architecture. Position your furniture to allow natural and look for lights with dimmer switches.
How to incorporate the trend to your home
So how do you achieve the trend? Start with decluttering your space, put everything that is not necessary or practical out of sight, as is the saying tidy room tidy mind. Start collecting pieces that compliment each other. The key is simplicity and comfort, find some divine smelling candles, warm blankets and plush pillows to scatter around your sofa and space.
Find bedding that is not only comfortable but aesthetic. Bedding that will make you want to make the bed and to take people around for a house tour. Opt for linen, in an earthy or warm toned colour, that will warm your bedroom.
Products to help you incorporate Japandi into your home
So if you're looking for a big change to your home or just looking for little ways to spice it up, keep your eye out for 'Japandi' inspired décor. These pieces will help bring warmth, and style to your space without being intrusive or overbearing.