The 27 best book club books that get conversation (and wine) flowing
These book club book will spark hours of conversation...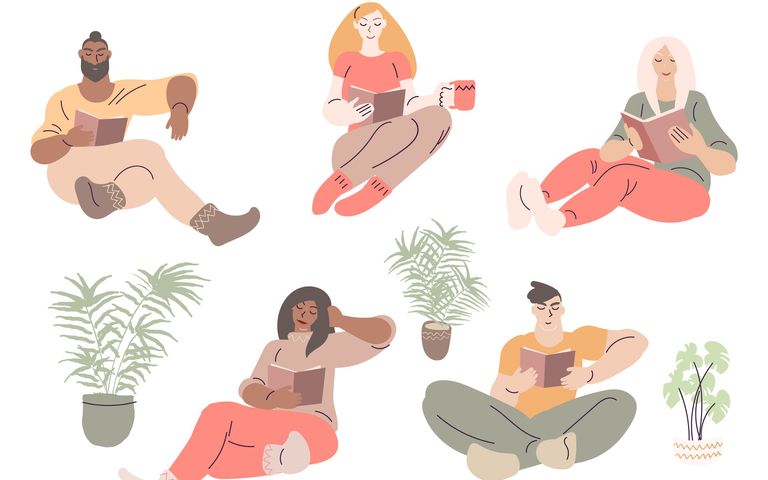 (Image credit: Getty Images)
What makes a good book a great book club book, asks novelist, Isabelle Broom and w&h books editors Zoe West and Emma Shacklock...
A great book club book is one that you don't simply read and then place back on your shelf to gather dust, but thrust into the hands of your friends and family, urging them that they must read it, too, because you are absolutely desperate to talk about it with someone. These are the stories that lend themselves perfectly to being the very best book club books.
They are books that keep you up until the early hours, the ones which come to mind first when someone asks you what you have been reading recently, and they will invariably be well thumbed, dog-eared from being carried around in your bag (or well thumbed in your best eReader), with pages folded down and perhaps even notes scribbled in the margin.
The thing is, some stories are just too big and important to stay inside the head of a lone reader – they were meant to be shared, discussed and debated. They do not simply make you feel, they make you think, too – perhaps about something that has not occurred to you ever before.
From ghosting to property fraud to hidden secrets, untold tragedies, death, love and romance, depression, obsession and a glimpse into a frightening yet all-too fathomable future, these titles are packed with topical talking points, mind-bending twists, laugh-out-loud observations and characters that will stay with you long after reading.
They are the books that spark hours of conversation at your book club, and stay with you for a long time after you've closed the page. Whether you're a book club aficionado, keen to start a reading club with friends or simply looking for a summer read or title that is a cut above the rest to read on your Kindle, then this list of book club books is a very good place to start...
W&H's pick of the best book club books
Best feel-good books
1. The Hidden Beach by Karen Swan
---
2. The Sight Of You by Holly Miller
---
3. The Summer We Ran Away by Jenny Oliver
---
4. The Authenticity Project by Clare Pooley
---
5. Saving Missy by Beth Morrey
---
Best crime/thriller books
6. Liar by Lesley Pearse
---
7. The Last Wife by Karen Hamilton
---
8. The Curator by M. W. Craven
---
9. The New Girl by Harriet Walker
---
10. Lullaby by Leila Slimani
11. Lie With Me by Sabine Durrant
---
Best literary books
12. The Tenth Muse by Catherine Chung
---
13. The Vanishing Half by Brit Bennett
---
14. The Midnight Library by Matt Haig
---
15. The Confession by Jessie Burton
---
16. Do Not Feed the Bear by Rachel Elliot
17. Little Fires Everywhere by Celeste Ng
---
Best historical fiction books
18. Spirited by Julie Cohen
---
19. A Long Petal of the Sea by Isabel Allende
---
20. This Lovely City by Louise Hare
---
21. The Silent Hours by Cesca Major
22. Small Pleasures by Clare Chambers
---
23. The Garden Of Lost And Found by Harriet Evans
---
Best real-life/autobiographical books
24. The Salt Path by Raynor Winn
---
25. This Is Going To Hurt by Adam Kay
26. Becoming by Michelle Obama
---
27. Toast by Nigel Slater
---