Andrea McLean kick-starts her lockdown running regime - and she's running further than ever!
Andrea McLean has started running again in lockdown and she's doing better than ever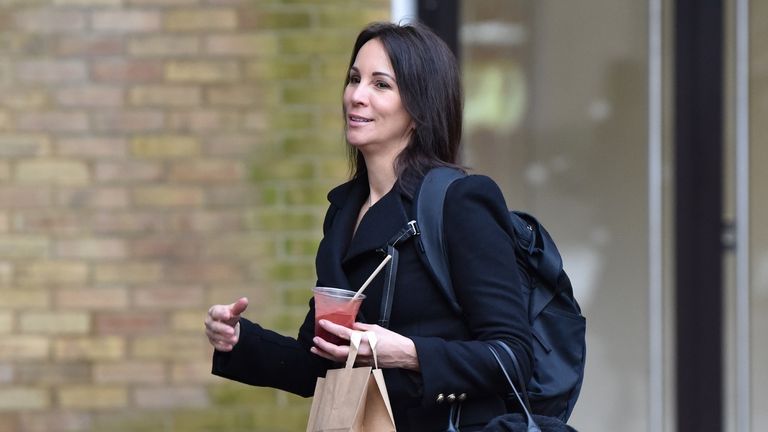 (Image credit: HGL / Contributor)
Andrea McLean has kick-started her running regime in lockdown part two and she's already running further than ever before.
The Loose Women host, who recently admitted she suffered a breakdown last year, has been trying to get back into shape mentally and running appears to be going her some good.
Andrea, 51, who smashed The Vitality London 10,000 after running the 10k race in just her underwear last year, took to Instagram this week to share her technique with her 279k followers in order to pass on a little inspiration - especially if a fitness tracker watch on the best Black Friday watch deals isn't motivating you enough.
She uploaded a selfie of herself wearing a baseball cap while out on her run.
READ MORE: Andrea McLean's brave new book tells us why it's good to fail
She captioned it, "I have started running again. I'm not a natural runner. I always go too fast with terrible technique and hurt myself... so today I forced myself to go slow... so slow that grannies could have overtaken me."
But in doing so, Andrea revealed that she "went further than I have done since I started running again". She added, "I didn't hurt as much. I felt GREAT when I got home."
The TV presenter detailed the other parts of her fitness routine. She explained, "I did some weight training in my bedroom then popped in my headphones and meditated for 15 minutes. I'm late to my desk today working on This Girl Is On Fire."
READ MORE: Andrea McLean shares her most 'horrific' menopause symptom - as well as a frank account of post-menopause sex
The Sunday Times bestseller, continued, "But it's a beautiful day, the sky is clear blue and I feel invigorated, clear-headed and GRATEFUL for what I was able to do this morning. I will put the link to the meditation I did in my stories if you're interested in trying it. It is 13 minutes long, and it's ethos is 'No one needs anything from you right now. You deserve to relax...' If this resonates with what you need, give it a go. Have a beautiful day."
"You deserve to relax"...we won't argue with that!