Fast and effective pain relief to help ease everyday aches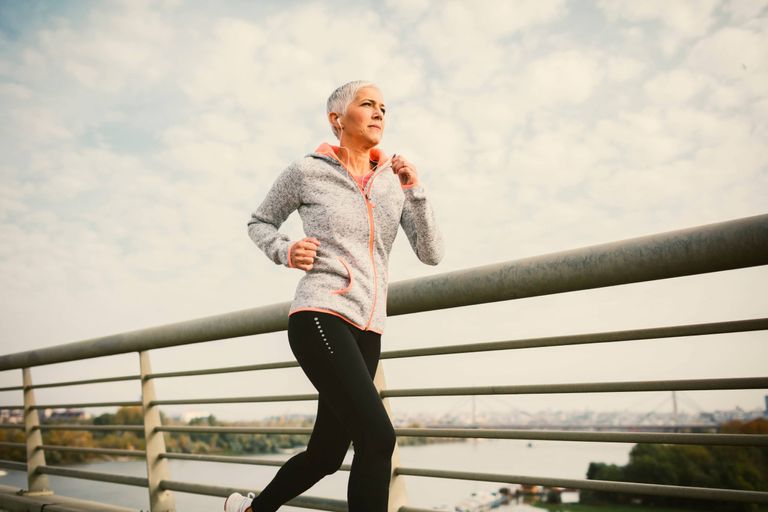 Promotional feature with Deep Relief
You don't have to stop when muscular pain starts. In fact, health experts say you should keep moving to maintain healthy muscles, bones and joints - and to help ease pain.
So, whether you've over-done the exercise, done too much gardening or are simply feeling the effects of a hectic life, ease the pain and get back on track with Deep Relief Anti-Inflammatory Gel.
How is Deep Relief different?
Deep Relief is a targeted, topical pain-relieving anti-inflammatory gel, recommended for the effective relief of back, rheumatic and muscular aches, pain and swellings - such as strains, sprains and sport injuries.
It is classed as a NSAID (non- steroidal anti-inflammatory drug)but Deep Relief is different to other NSAID gels, which only contain one painkilling ingredient. That's because Deep Relief contains two– levomentholandibuprofen – which work together to target your pain.
How does it work?
First, Levomenthol acts on the pain receptors in your skin, giving cooling and soothing pain relief.
This allows time for the ibuprofen to reduce inflammation and pain by penetrating your skin and blocking the production of prostaglandins, via inhibition of the cyclooxygenase (COX) pathway.
Levomenthol also acts as a penetration enhancer, allowing more ibuprofen to absorb through your skin.
How is the pain relief targeted?
Deep Relief is anti-inflammatory and cooling, while the penetrating pain-relief is specifically targeted at the source of your pain – you rub it on directly to where it hurts. Best of all, it starts to work in 10 minutes!
So the next time your pain flares up, reach for Deep Relief. It can help you get back to being on the go again.
Where can I get Deep Relief?
DEEP RELIEF ANTI-INFLAMMATORY GEL
For back, rheumatic and muscular pain. Available from supermarkets and pharmacies, 50g RRP £5.99, 100g RRP £11.
Find out where you can buy it here
DEEP RELIEF JOINT PAIN GEL
Effective relief of pain from non-serious arthritis. Available from pharmacies, 100g RRP £11
Find out where you can buy it here
* Always read the label
Tanya Pearey has been a writer and editor in the health, fitness and lifestyle field for the past 25 years. She writes regularly for women's lifestyle titles including woman&home, Woman's Weekly, Woman and Woman's Own. She has also written for newspapers including The Daily Mail and Daily Express, and women's magazines in Australia, where she spent a year working.
Tanya is an avid runner and is lover of Parkruns and half marathons. She completed the London Marathon in under four hours – but that was 20 years ago and she hasn't been brave enough to run that far again since! She's a keen tennis player and walker, having climbed Kilimanjaro and the UK's three highest peaks - Snowdon, Ben Nevis and Scafell Pike.