Best Diet Food Delivery Services: Could Getting Healthy Meals Delivered Be The Key To Losing Weight?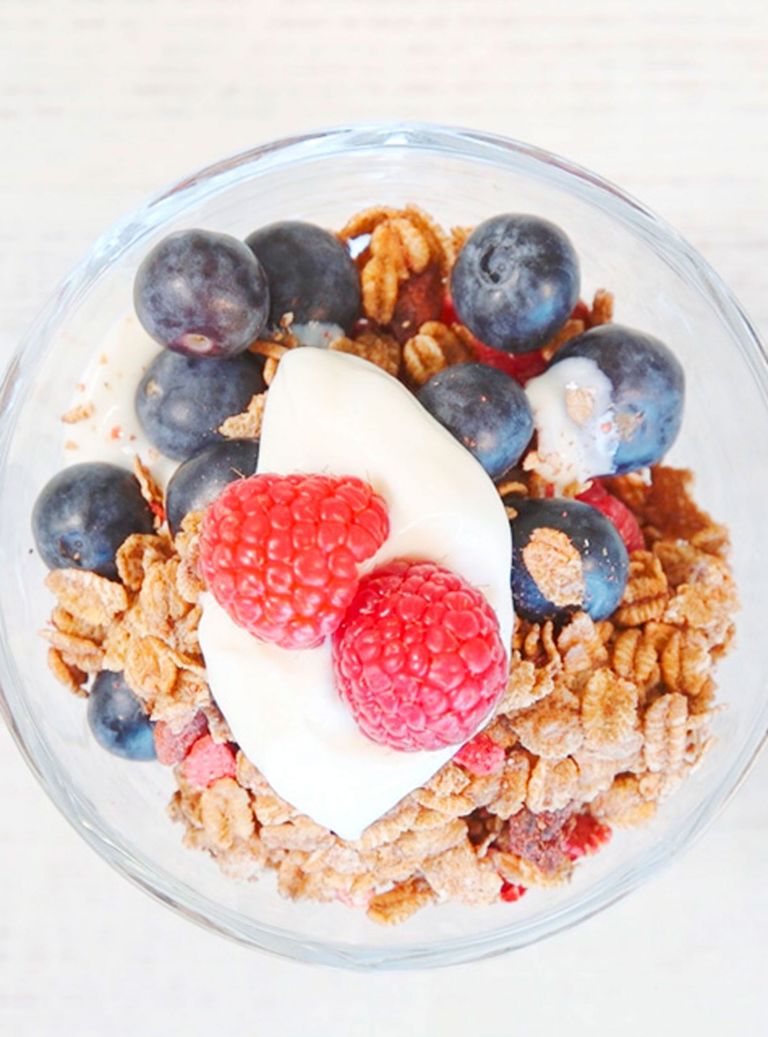 Let's face it - diets are hard. Having to buy all of the right foods, making sure you have enough of them, and then preparing it all after a busy day at work - it's no wonder 72% of us throw in the towel before we've even got started.
But there is new hope and it comes in the form of diet food delivery services. From as little as £6 a day, the diet delivery gods will let you choose from a selection of tasty meals and snacks, calculate your portion size and calories and deliver everything you need straight to your door. There's absolutely no need to step inside a supermarket which will prevent any temptations finding their way into your food cupboard too.
So what are some of the best diet food delivery service's out there at the moment? Take a look at our pick below...
Jane Plan is one of the easiest diet food delivery options available. It was developed by nutritionist and weight-loss expert Jane Michell - and it delivers healthy meals direct to your door without you having to think about it.
With Jane Plan; breakfast, lunch, dinner and snacks are taken care of and you have the option to add in some fresh fruit or vegetables when you please. Daily meals include a massaman pork curry for dinner, a toffee pecan granola for breakfast, with oat cakes and nuts for snacks. A diet that includes curry? You don't have to tell us twice!
Every meal is prepared, calorie counted and portion controlled before it reaches you. All you need to do is pop it in the oven or microwave - it really couldn't be easier.
And the best bit? When you sign up to the diet food delivery, you're also assigned a personal nutritionist, who can answer any questions you might have along the way and advise you if it all gets a bit tough. You're also given a personal plan guide which includes healthy weight loss tips - making sure you're not tempted to reach for chocolate and stay on track.
Want to try it for yourself? Sign up to theJane Plan diet and woman&home readers will get an exclusive £25 discount if you quote WH25 at the checkout or call 020 3489 4770 and quote WH25.
HelloFresh
HelloFresh is another healthy food delivery service which has been around for a little while. Set up by chef Patrick, he and his team put together healthy recipes for your dinners for the week. So what gets delivered to you? The team box up all the ingredients (in exactly the right quantities) you'll need for each recipe, along with a sheet containing how to make it and a picture of what it should look like.
Depending on the size of your household, you can order a box for between 2-4 people, and you can choose from either three meals a week per person, or five. Prices for a classic box start from £39 and the recipes are relatively quick - and delicious. Think oven-baked meatballs with veggies, mixed bean and pork chilli, and a singapore chicken laksa. Mmmm...
What's in a HelloFresh? Read our review
Bodychef
If you require a special type of diet, this diet delivery service could be the one for you. Bodychef will provide you with three meals a day, and will add in a fruit snack and dessert too. You can tailor this service to your own needs and it can send you halal meals, vegan meals, or even paleo meals.
Bodychef can even help you with your own specific weight loss targets, providing a different box based on whether you'd like to lose weight or just maintain your weight. Prices start from £15.98 per day.
Visit the Bodychef website for more infomation.
The Detox Kitchen
Gaby Roslin and Elle Macpherson are big fans of The Detox Kitchen. The idea is simple - they deliver carefully selected, seasonal British produce, cooked well, which is all you need to cleanse the body of harmful toxins and shift fat.
Detox boxes are delivered each morning between 3am and 6am - so make sure you're up early to catch the post man! Each one includes three meals (chilli puy lentils with lemongrass - yum!) and three snacks along with supplements, herbal tea bags and a detoxifying 'shot of the day'. Go vegan or add on chicken, fish and shellfish for an extra protein boost.
This one is great if you're really trying to shift a fair bit of weight, as it's super-duper healthy. Prices are set from around £209 per week, and you can order a range of different packages that include a protein box or a vegan box. Delivery is within London only.
Visit The Detox Kitchen website for more details.
Soulmatefood
Unlike other diet delivery services, Soulmatefood does not to offer package meals - this mean it's a little more expensive. Instead, their Harley Street nutritionist and head chef will create a bespoke, varied menu tailored to your weight loss goals and tastes.
Food is locally-sourced, and certainly exciting - new dishes like mango quinoa with vanilla yoghurt, passion fruit and superberries are added all the time.
Prices start from £150 for six days - including all three meals. You could also sign up for a three meal, two snack delivery every other day, to make it a bit cheaper.
Delivery is UK-wide - check Soulmate Food's website for more info.
Whichever diet food delivery service you chose to go with, you can be assured that the service will help you kick-start your healthy eating lifestyle, and help making the right choices easier than ever...