Jane Plan review: What's in the box, how does the plan work and what does it cost?
Sign up for Jane Plan and save £10 per month with code WH25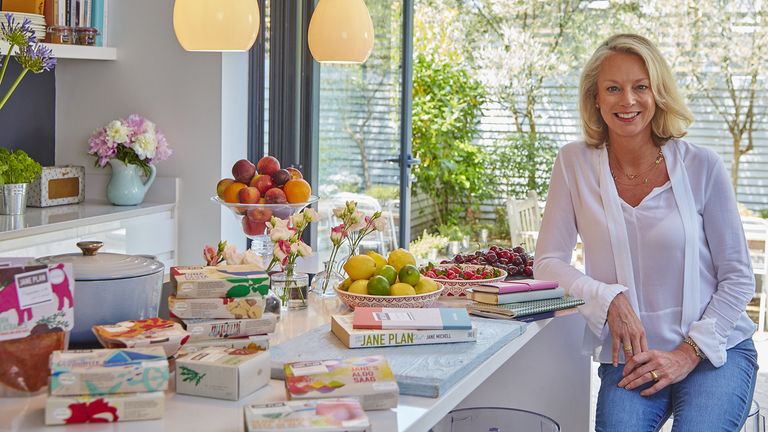 (Image credit: Jane Plan)
If you're looking for a healthy eating plan to try and keep you on track, the Jane Plan diet programme could really help you towards reaching your goals.
We're always told that the key to a healthy lifestyle (and actually sticking to it) is a well-balanced eating plan married with a dedicated fitness routine – whether that includes morning yoga meditation, daily strolls, or casual jogging. But for some of us it's just not that easy – especially when it comes to finding something that we're actually motivated to stick to, as this journey often brings mental whiplash, hunger pangs, and a binge-restrict cycle that makes the process seemingly impossible.
That's where Jane Plan comes in: a bespoke weight loss programme and individualized meal delivery service with a viral stampede behind it, thanks to its proven track record of success. And luckily for you, we've partnered with the award-winning diet to get our readers save £10 off each month, so you can save on the Jane Plan costs. With our reader offer, you can start to lose weight for less than £7.47 per day. To redeem visit www.janeplan.com or call 020 3489 4770 and quote WH25.
What is the Jane Plan?
Developed by nutritionist Jane Michell, Jane Plan offers over 75 options of portion-controlled (and delicious) meals, including breakfast, lunch, dinner, and snacks. Each entrée is light and low GI, and arrives straight to your door in a box — refrigeration not necessary. Members can choose from a wide range of high-protein, vegetarian, gluten, wheat and dairy-free recipes. On Jane Plan, you'll be consuming 1200 calories a day.
Backed by NHS and NICE guidelines, the programme's philosophy promotes a healthy-lifestyle approach to weight loss, rather than quick gimmicks, fads, and false promises. You'll be paired with a nutritionist, who will provide weekly support and education to ensure long-term maintenance.
In short, it's a diet that doesn't feel like one, designed to eliminate the guesswork and stress behind tracking calories.
How does Jane Plan work?
First, you must purchase a meal plan, or you won't be able to register and enroll in the programme online. During registration, you'll be prompted to fill out a form with your height, weight, age, food preferences and allergies, and general physical information. You'll receive a report of your BMI and BMR information on the screen, and via email for your records.
You'll then be able to order the programme online, and select your desired duration. It's recommended to consult with the Jane Plan team regarding your diet plan, goals, and intended outcomes beforehand.
Once complete, Jane Plan will contact you to confirm your order, where you'll have the opportunity to sort through your meals. More or less, you'll receive your box within three to four working days.
How much does Jane Plan cost?
According to the Jane Plan 2021 price list, the classic plan, which lasts for a month and will help you lose around a stone, comes in at £9.25 per day, totaling to £259 per month. It contains all your meals for a month including 28 breakfasts, 28 lunches, 28 dinners and 28 snacks. The more months you sign up for, the cheaper the monthly cost becomes. The brand's best value option is the 4-month plan that's priced at £7.47 per day, £209 per month - but the full 2021 Jane Planprice list is:
1 Month Plan: £9.25 per day / £259 per month
2 Month Plan: £8.75 per day / £245 per month
3 Month Plan: £8.17 per day / £229 per month
4 Month Plan: £7.47 per day / £209 per month
Each plan is tailored to how much weight you'd like to lose and how long you'd like to be on the diet for, so you can choose from one-, two- or three-month plans and pick from the classic plan, a "man plan" option and a vegetarian alternative. It's not just the food though. You also get the meal plans and a food diary to help you keep track — and make sure the Jane Plan diet really works for you.
Jane Plan also features "Weekends Off" plans if you only want to receive five deliveries a week. You can cancel your subscription at any time before your Pay Monthly plan renews. You'll need to give five days notice before the renewal date, or you'll be charged for another month.
For more information on your Jane Plan subscription, see Jane Plan's FAQs and the Terms & Conditions.
Jane Plan Diet
Readers save £10 off per month
Reasons to buy
+No complicated calorie tracking+Convenient and quick delivery+Long-term weight loss results and maintenance+Consistent education and support+Variety of meals+Can pause deliveries whenever you want+Free standard delivery with 3 and 4 month plans
Reasons to avoid
-Meals are meant for one person, not suitable for the entire family
Jane Plan Review
woman&home's Food Director Jane Curran talks us through what comes in a month's subscription to the Jane Plan diet.
"We've got a big box here and we're going to have a look at exactly what's inside," says Jane Curran. "This is a month's supply of food; it's all calorie counted, it's all controlled, so all you have to do is stick to it. Everything has been weighed out for you. All the hard work has been done.
"For breakfasts, there's lots of muesli with goji berries, cranberries... Toffee pecan granola... To these, you can add 2-3tbsp low fat yogurt or skimmed milk. You must have two portions of low fat dairy with the plan and you must have at least 5 portions of fruit and veg every day too.
"Snacks include nuts and oat cakes, but you can snack on fruit too.
"Everything is clearly labelled and the great thing is, none of this needs to be in the fridge so you can leave it in the box and keep it in a cool place.
"For lunch, think soups like sweet potato and butternut squash, carrot and coriander or porcini mushroom... There are also lunch on the go options to take to work with you, such as a salmon salad with dill." Couscous salads are also on the menu, but before you stock up on the healthy grain, it's best to read up on its preparation guidelines, including whether or not you can reheat couscous.
"Dinner is rich ragu with beef, mushroom stroganoff or fragrant chicken curry with lemongrass."
Psst! For more healthy eating ideas, take a look at all our healthy recipes.
The food isn't all that's in the box. "In your box, you'll also have a food diary so you can keep notes of what you're having," says Jane. "You can lose up to a stone in a month so if you can stick to the diet, it's worth it.
"No decisions to make, no shopping to do - it's all done for you, in the box. Pretty easy I think."
---