6 things you didn't know you could make with Baileys
Be the family favourite with these crowd-pleasing desserts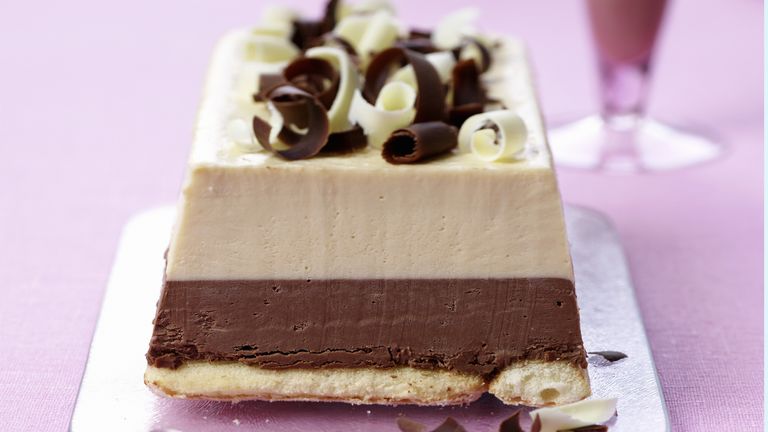 (Image credit: Getty Images)
Got a bottle of Baileys in for Christmas? These Baileys recipes show that there are SO many ways you can use it with seriously impressive results.
Of course, we love Baileys on its own over ice, but we also know how good it can be transformed into cocktail, cheesecake, meringue, trifle and more...
With these easy ways with Baileys, you won't be left with a half empty bottle of Baileys as you'll have so many ways to try it. The Irish cream liqueur is one of our favourite festive tipples. Rich and creamy, it tastes just like Christmas. But did you know you could use it to make one of these fabulous recipes?
This simple cheesecake is one of our popular recipes and LOVED by our Facebook fans. It's worth the few extra steep to make this light-as-air no bake cheesecake.
See the Baileys cheesecake recipe.
These afternoon treats take a bit of effort, but the creamy Baileys filling makes them a true crowd pleaser. Have them with a special afternoon tea, or pass them round at your Christmas get-together as a sweet bite.
See the mini Baileys eclairs recipe.
3. No-churn chocolate and Baileys ice cream
You won't need an ice cream machine to make this impressive dessert, which you can make ahead and pull out of the freezer 5 minutes before serving.
See the chocolate and Baileys ice cream recipe.
4. Baileys bread And butter pudding
The velvety bread and butter pudding is taken to the next level with a big slug of Baileys, which makes a classic winter pudding one for the grown-ups.
See the Baileys bread and butter pudding recipe.
This chocolate twist on a trifle brings a retro dessert right up to date. It's so simple, but SO good!
See the chocolate trifle recipe.
This chocolate parfait is a bit like ice cream, but richer and more of a dinner party dessert. The Baileys gives it a lovely boozy finish.
See the chocolate parfait recipe.
SO many ways with Baileys! How do you like yours? Share your Baileys recipe ideas with us on woman&home's Facebook page or on Twitter @womanandhome. Merry Christmas everyone!
Anna Sbuttoni was the Digital Food Editor for Woman & Home and GoodTo.com for 3 years, during which time she won Best Original Feature Idea (Digital) at the BSME Awards for a blogger challenge called 'How To Feed Your Family For £20 A Week'.
Anna's work for womanandhome.com ranges from seasonal recipes perfect for celebrations like Christmas or Easter, to practical suggestions for everyday life, like 17 essential things everyone should have in their freezer.
She went on to become the Digital Director at The Sunday Times Style and is now the Deputy audience editor at The Times and The Sunday Times.