DRAFT REDIRECTED TO EASY GUIDE TO DRESSING FOR AN APPLE What To Wear If You Have An Apple Shaped Body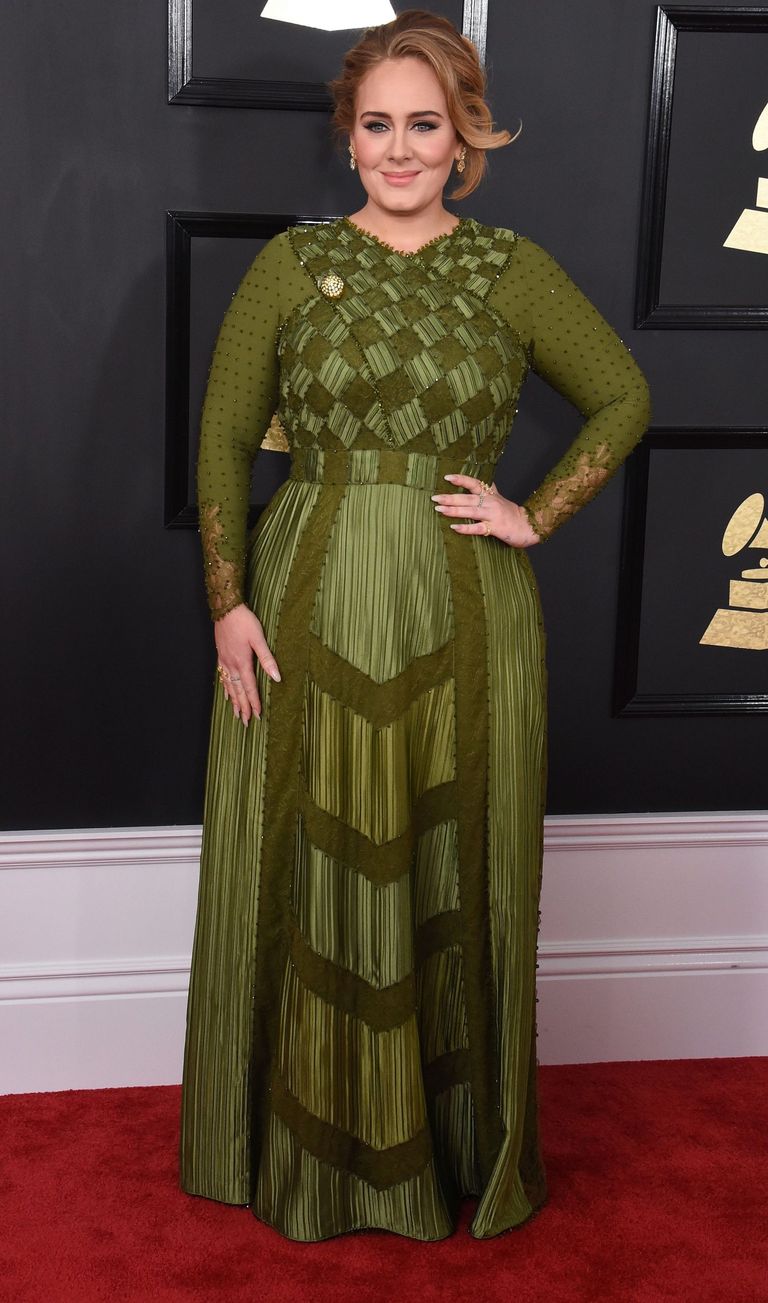 (Image credit: Jim Smeal/BEI/Shutterstock)
Feel figure fabulous this spring with our need to know guide about how to dress if you have an apple shaped body. Don't just hide away in drab unflattering clothes; give your style a serious shake up. Trust us, you won't only look incredible, but you'll feel amazing too. When it comes to trends comfort comes first, if a certain style doesn't suit you, then avoid it. There's nothing worse than feeling uncomfortable in an outfit. Instead, invest in luxe basics that you can re-wear year after year, and treat the trends as a small update every new season. So whether it's the new must have bag or the 'it' print parading down the catwalk, just give the trends a small nod with a handful of items.
For the basics, no matter what shape you are, make sure that they are fully flattering for you figure. A key knowledge in what shapes and styles suit you is a must, especially if you have a tricky silhouette, like an apple shaped body. Not to worry though, because have an expert guide of how to do it. So have a browse through our ultimate style guide for an apple shaped body.
The must have spring throw-over you need in your wardrobe is a long-line sleeveless jacket. It will automatically streamline your centre creating a totally slimmer middle, the dream right? For a contouring effect, pick black.
(from left to right)
£139, Massimo Dutti. £69.99, Zara. £39, JD Williams.
When it comes to jeans, straight or bootcuts are perfect for emphasizing your slim pins, and won't make your entire shape look mis-shaped (avoiding the lollypop stick look). Make sure they have a higher rise and sit comfortably around your middle. A high waist with built in support will give you that extra pinch.
Buy now for £19.50, Marks and Spencer
The less cling the better when it comes to dresses and tops. A terrific tunis is your shape superhero, whether a top or dress, the free-flowing shape will glide over your tum. Very forgiving on a rounder middle and completely comfortable. Choose breathable cotton for the warmer days ahead (fingers crossed).
(From left to right)
£99, Hobbs.
£325, By Malene Birger.
£39, Warehouse.
Avoid horizontal stripes; they will make you look larger rather than smaller. Instead always choose lengthening vertical stripes on your dresses or tops.
Buy now for
£49.95 at United Colors of Benetton
When it comes to prints, the bigger and more graphic the better. Avoid smaller ones at all costs because they can make you look larger.
Buy now for £40 at Next.
Know your secret weapon. A wear your own bra body will give you all of the slimming support you need.
Buy now for £32 at Maidenform at Figleaves.
Up your accessories. Lengthen your torso with a long pendant necklace or skinny scarf. Or look for bags with longer straps and work them cleverly across your body.
(From left to right) Scarf, £69, Jigsaw. £9.99, Mango. Necklace, £10, Topshop
A clever cocoon is the spring coat for you. Easy to wear and a must for an apple shaped body. The loose shape won't cinch around your stomach, and it's still smart enough to wear for a special occasion. We say let this coat do all of the talking, and pick a super fancy one that will last for years to come.
Buy now for £455 at Weekend Max Mara at Harrods