Shoppers say these high-waisted leggings are the softest they've ever owned — and they're now 45% off in Amazon's deal of the day
With over 50,000 reviews, these fan-favorite leggings could make a great addition to your closet.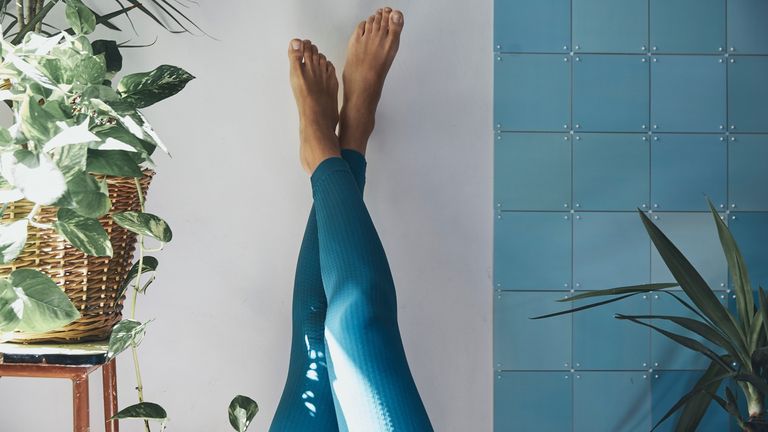 (Image credit: Getty Images)
Fueled by frigid temperatures and vaccination delays, hibernation has limited our sartorial splurges to utilitarian loungewear and pajama sets. And while practicality should never be trivialized, it's nearly impossible to shop sensibly without sacrificing style. So when Amazon's deal of the day throws up a versatile find like the SATINA High Waisted Leggings, fate says "add to basket." Right now, you can purchase this Amazon best-seller for 45% off the original price.
With a near five-star rating, these high-waisted leggings marry comfort with chic design. Unlike scratchy, non-intuitive options made from a mix of nylon and elastane, the SATINA leggings feature second-skin soft and breathable peach-skin fabric, a luxurious microfiber material that's seriously lightweight. For added coverage and support, they're designed with thick and opaque material, preventing them from being see-through.
The SATINA leggings offer two size options, but fear not according to reviews: they fit and flatter a barrage of body types and sizes. If you're a size small, medium, or large, you'll want to select the "one size" option' and "plus size" if you're anywhere in between XL and XXL. Available in 25 unique color variations, they can be layered to upgrade any winter outfit — from the striking monochromatic ensemble to more casual cardigans and workout sets.
Don't just take our word for it: Shoppers en masse hail these leggings as the absolute "softest pair of leggings they've ever owned" that are comparable, if not better, in quality than expensive alternatives. Another happy shopper raved, "These are great quality and feel silky smooth on my skin, keep me warm, but are also breathable."
And the high-quality does not go unnoticed. One reviewer writes, "The quality of these leggings exceeds the price. I was worried about them being One Size, but they fit me perfectly. All in all I'd say these are a steal for what you pay, and are definitely something I will be getting a lot of use out of."
The verdict is overwhelmingly clear: These leggings look as good as they feel, serving as the perfect cold-proof and on-trend wardrobe staple. Happy shopping.
Dominique (Dom) is a very online shopping writer at Woman & Home, where she covers products, sales/deals, and market news across categories. Before joining the team, she penned stories as an editorial fellow at Insider Reviews, the affiliate commerce team at Insider Inc./Business Insider. The bespectacled NJ transplant specializes in commerce journalism, women's lifestyle content, and hoarding makeup—much to her mother's dismay.
Her foray into storytelling began in the early aughts, the era in which she developed a passion for fiction writing and an aversion to math. This passion, along with many failed math exams, led her to Marist College, where she studied public relations, creative advertising, and English.
Aside from writing, she doodles in notebooks, crafts memes, and sleuths for homes out of her tax bracket on Zillow. Follow her adventures via the web:
Instagram: @dominiquemcintee / @drugstoredomi
LinkedIn: https://www.linkedin.com/in/dominique-mcintee-3a32ab9a/
To connect: dominique.mcintee@futurenet.com