Dakota Johnson's loafers are going to be the biggest shoe trend of 2021
More chic, less geek - that's the current loafer vibe.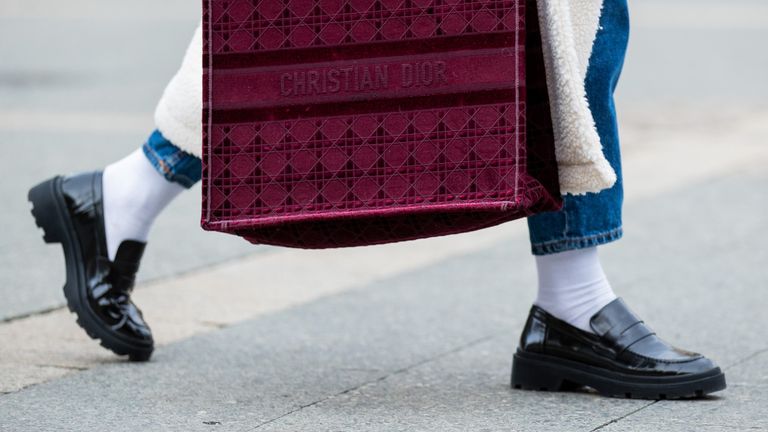 (Image credit: Christian Vierig/Getty Images)
Comfort trumps style in 2021 - hence the rise of loafers into the fashion stratosphere. 
They say fashion is cyclical but lockdown has resurrected some interesting trends. Ugg Boots, that polarising 90s throwback, is enjoying a renaissance as the lovers in the house claim we should all embrace its chilled East Coast vibes. The North Face puffer jacket is also back, looking just as cool today as it did on Kanye back in 2018. And now we can add loafers to the burgeoning list, too.  
Penny loafers were the original loafer Daddy - designed in Norway circa 80 years ago, they were functional to a T as you could even conceal a penny in the upper for use in an emergency. Along with the best walking boots they're ideal for low-key moments like running errands and dashing to Starbucks.
Loafers first started cropping up again at the end of 2020, but their appeal has been growing. Less preppy this time around, the only requirement is that they're chunky, clumpy and everything in between.
If further proof were needed of their versatility, look to Dakota Johnson, the original poster girl for loafers in the Noughties. Her favourite Gucci Brixton loafers can be dialled up to wear with a dress and dialled down for those baggy-jeans-and-a-jumper kind of days. The same is true of the latest incarnations.
Our pick of chunky loafer for every budget