Victoria Beckham Reveals All About Her New Estée Lauder Make-Up Collection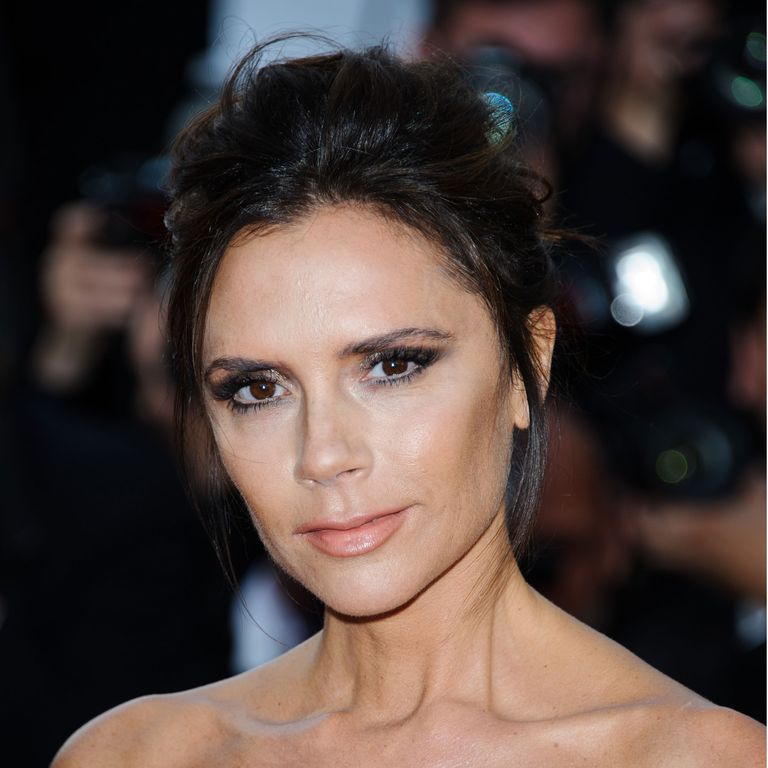 (Image credit: Rex Features (Shutterstock))
Probably the hottest fashion and beauty collaboration of 2016 was Victoria Beckham's limited edition collection for Estee Lauder. The much-anticipated capsule collection was snapped up in a flash by women who wanted a little bit of VB magic in their make-up bags. So it's no great surprise that Victoria and Estee Lauder are back with a brand-new collection set to drop this Friday 17th.
For Spring/Summer 17 Victoria Beckham Estee Lauder is reintroducing the most popular items from the first range, including the Morning Aura Illuminating Creme and highly pigmented Eye Foils, plus two glowing new essentials: Nude Spice lipstick and Bronzer in Saffron Sun. Bound to sell out just as quickly as it did last time, you can avoid missing out by signing up with Estee Lauder to be among the first to shop the new collection.
The success of the first range - the first VB had worked on that bore her own name - says a great deal about the fashion designer, entrepreneur and mother of four. One of the most-photographed women in the world, Victoria instinctively knew what makes a great make-up collection...and that translated to ringing tills across the world.
"This is a dream collaboration to design my own make-up line," she told W&H at the launch. "It's been a whole year in the making, so I jumped at the chance"
Her inspiration? "I have been collecting make-up for years and am always mixing products to get what I want, so I filled a table with my make-up; things I've bought and loved over the years, many discontinued pieces I've missed. With this collection, I believe I have created many of the key pieces that you really need in your make-up kit. As a woman who likes to wear make-up, this is exactly what I want."
The result? "I live between London and LA; I do my shows in New York, so it feels like home too; and of course Paris: so I developed four distinct fashion looks. I want a woman to feel special and empowered, and to feel this when reaching into her bag."
Was she demanding? "I was very specific! From the size of the pigment to the packaging: I went into the Estée archive and chose the 50s gold standard fluted lipstick case for inspiration for my accessories, but in black. And a new "molten" Modern Mercury Highlighter- I know you can't find these anywhere: I know because I've looked! I was buying this on eBay! The new laboratories made everything possible. It makes women look phenomenal."
Is there a hero product? "Eye foil has to be the one! It's a very liquid, shiny make-up - in charcoal or blonde gold - with two different kinds of pigment inside that makes it multi-dimensional."
Is there a VB classic? "The Chilean Sunset red lip colour matches the same signature red shade used in my fashion designs. I always use this shade; it looks good in everything."
The first collection was inspired by Victoria's favourite cities - London, New York, Los Angeles and Paris. The four distinct looks drew inspiration from each city. The new collection has been whittled down to two core ranges: London and LA. Back by popular demand, the VB Morning Aura Illuminating Crème, £68: an all-in-one moisturiser and brightening primer, with micro-pearls to add a fresh glow.
The two new products:
London: Lipstick in Nude Spice, £36
A highly-pigmented pinkish nude with dark undertones and a very 2017 matte finish.
LA: Bronzer in Saffron Sun
A lighter version of the best-selling Java Sun bronzer from the first collection, this would suit fairer skin tones and also has a nice matte finish.
Classics making a comeback:
London: A Smoky Eye
"London is my heart and soul: this look is edgy, a bit rock 'n' roll, a bit messed up and imperfect."
LA: A cool liner flicks
"Creates a sexy, smudged edgy look"
Eye Kajal Duo in Black Saffron/ Vanille, £22
LA: Laidback Bronze
"Youthful bronze, fresh glow, glossy lip; you can use this on your body too!"
Victoria Beckham Highlighter in Modern Mercury, £48