This CurrentBody Skin LED Light Therapy Mask is £74 off - and it's a 2020 W&H Beauty Award winner!
A huge discount and your glowiest ever skin - what's not to love?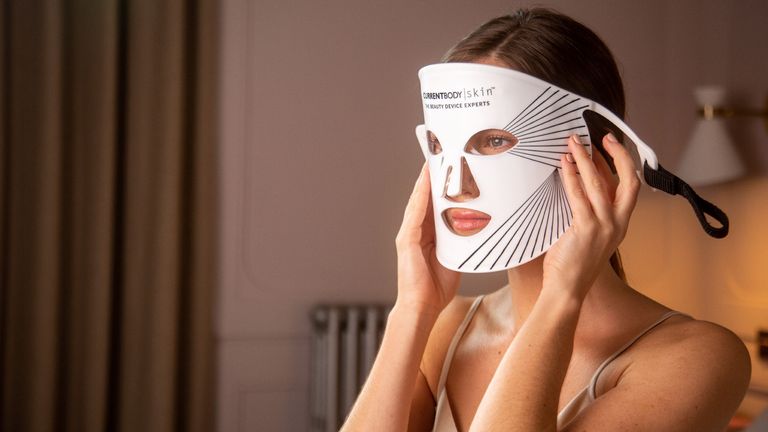 (Image credit: CurrentBody)
The CurrentBody Skin LED Light Therapy Mask is one of the most in-demand facial devices on the market.
In fact, I'd go so far as to say that this could be one of the best Black Friday Beauty Deals I've spotted. Not only does the 20% discount on CurrentBody translate to a juicy £74 off, but as salon treatments are mostly off the menu this winter, this mask could be your glow-inducing facial fairy godmother.
Don't just take my word for it. This skin plumping and radiance-boosting device is a 2020 Woman & Home Beauty Awards winner. The mask was deemed the Best Beauty Tools Innovation by a panel of judges including yours truly who said, 'Invest in professional-grade collagen stimulation at home with the CurrentBody Skin LED Light Therapy Mask. Flexible material makes this the comfiest LED mask I've tried – meaning you'll stick with it and get results.' So actually, perhaps do take my word for it.
View the amazing deal below...
---
CurrentBody Skin LED Light Therapy Mask £349
CurrentBody Skin LED Light Therapy Mask £349 £275 (save £74) | CurrentbodyThis powerful and multi award winning LED mask gently and non-invasively targets several signs of ageing skin using two frequencies of LED light. It takes just 10 minutes per (warm and comfortable) treatment, can be used as often as you like and gets visible results in as little as a month. With generous 20% saving, this Black Friday deal could be the best investment you make in your skin all year.
Want to know more about how the CurrentBody Skin LED Light Therapy Mask works? When LED light penetrates your skin, it stimulates various responses depending on the wavelength. This particular device combines red LED, which boosts collagen, with invisible infrared that travels deeper into the skin sill for an anti-inflammatory 'healing' response.
Some results, like a nice glow, are immediate while some, like plumped skin are cumulative and take a few sessions. But results you will absolutely get.
In the mood for some more Black Friday Beauty Deals shopping? Check out our round up of the classiest Black Friday Perfume Deals and everything we know about the much-anticipated Black Friday Dyson Hair Dryer discounts on offer.
The festive season may be looking a little different this year, but at least we've all got a reason to stay cosy and indulge in some high-tech home facial action.
You'll emerge well-rested and unrecognisably radiant come spring!