Waxing vs shaving—which method of hair removal is right for you?
Waxing vs shaving: Which is better? Our expert guide will help you decide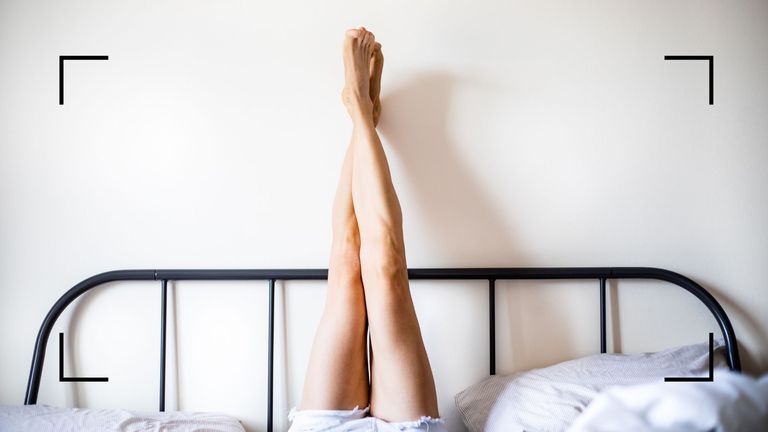 (Image credit: Future/Getty images)
The waxing vs shaving debate is hotly debated. One method is pain-free but with short-lived results and the other is painful but allows for weeks of fuzz-free skin. Here are the pros and cons to each and an expert's view on which method to go for.
Hair removal isn't a necessity and nor should it be. Women shouldn't feel burdened to remove every last bit of stubble every summer but, since you're here, you're probably considering a little bit of pruning (and there's nothing wrong with that either!) But, which avenue to go down? The best razors for women do promise silky smooth skin but are you better off waxing?
There are benefits to any hair removal method, as well as a few cons. But if laser hair removal isn't within your budget and the thought of using one of the best epilators sends shivers down your spine, then picking between waxing vs shaving is a great shout. To get to the bottom of each de-fuzzing method we asked skin expert and founder of Wow Facial, Claire Williams to decipher the key differences between the two so you can figure out which is the right method for you.
Waxing vs shaving: Your expert guide
Waxing vs shaving: Key differences
Root: Waxing pulls hair from the root. Shaving slices off hairs at the surface of the skin, leaving the root fully intact.
Time: Waxing can last up to 3-4 weeks but shaving will only last 1-5 days depending on how quickly your hair grows.
Pain: Shaving is completely pain-free (as long as you don't nick the skin) whereas waxing can be painful.
At-home or in-salon: Shaving is a DIY job, at home with the razor. Waxing can be done by a professional in-salon or at home with a wax kit.
Cost: The cost of razors can vary between £5 (for disposable razors) and £50 (for electric razors). Waxing costs between £10 (for a home wax kit) and £80 (for an in-salon treatment.)
Length: The hair can be any length for shaving but waxing will require 6mm of growth.
Should I wax or shave?
Hair removal is all about personal preference. There's no real reason why one method should trump the other as there are pros and cons to both. But, if you're looking to make hair removal for sensitive skin a more pleasant experience or you're tired of ingrown hairs, weighing up the pros and cons of waxing vs shaving can help.
One of the most obvious pros to waxing is the longevity of the results. According to Claire, "Waxing can last up to six weeks and when done correctly, you'll get a smoother finish than you would with shaving." You'll also notice softer skin as the wax actually pulls off the top layers of dead skin cells too.
The downsides to waxing aren't to be ignored though. "It can be uncomfortable in certain areas and can cause friction burns and possibly even bruising if not done properly," Claire explains. "Waxing can also cause redness and skin irritation, and ingrown hairs. Before getting a wax, you'll also need to grow hair to at least a quarter to half an inch." So if you need instant hair removal, waxing might not be ideal.
If you want a hair removal method that's a little quicker and that you can do yourself, you might want to consider shaving. "It's quick, easy to do at home, painless, and you can do it as often as you like," says Claire. "Home use razors tend to be cheaper than professional waxes too."
But, shaving still has its cons. "Shaving can cause itching, inflamed hair follicles, and ingrown hairs," says Claire. "There's also the risk of razor burns and cuts." You can minimize these risks by using a sharp, new razor but accidents can happen!
Ultimately, what this comes down to is your own personal preference. Shaving probably wins for everyday convenience, comfort, and value. But waxing has longevity—the holy grail to many seeking body hair removal —and, providing you visit a trusted professional, the guarantee of a thorough, nick-free (if not pain-free) experience.
The best waxing and shaving products
Get the most from each hair removal method with these top-notch products. With every budget in mind, we've scoured the net to bring you the best buys, regardless of your preference.
Our beauty team recommends...
Flamingo Razor | RRP: $9 / £8
For the smoothest shave imaginable, ensure you use a fresh razor. Flamingo's razors sport five blades to catch every hair. With an ergonomically designed handle, it contours to your body, wherever you chose to shave.
Nair Coconut Wax Strips | RRP: $6.62 / £6.99
Unsure of how to wax your legs (opens in new tab)? Nair's no heat, no rub formula makes these wax strips a doddle to use. They're specially designed for the legs and body, with sensitive skin in mind, so you can rest assured you'll be hair free with minimal irritation.
Gillette Venus 2-in-1 Cleanser + Shave Gel | RRP: $13.99 / £10
Avoid razor burn (opens in new tab) and help the glide of your razor by using a shave gel that doubles as a body cleanser. This one from Gillette nourishes the skin, is pH balanced for intimate areas, and is dermatologist and gynecologist tested. Lather it over areas you want to shave and you'll find the blades gloss over the skin without drag.
Sunny The Bikini Wax | RRP: £7 (UK only)
Skip the trip to the salon and do your bikini wax at home with this all-in-one kit. The strips are a good size for the bikini area and the formula is fantastic for sensitive skin, causing next to no irritation or redness.
DeoDoc Intimate Shaving Foam | RRP: $18 / £18
If you're shaving down there, refrain from harsh, perfume-laced shower gels as these can upset the natural pH levels of your vulva. Instead, invest in soothing shaving foam. This one from DeoDoc has been developed with a gynecologist and will help to minimize razor burn and irritation.
Philips SatinShave Advanced BRL140/00 Electric Lady Shaver | RRP: $48.88 / £54
If your skin is ultra-sensitive, give an electric razor a go as they're far less likely to irritate the skin than manual razors. Suitable for using wet and dry, this ergonomically designed model has a usage time of an hour and gives a phenomenally close shave. It also features one of the best bikini trimmer (opens in new tab) attachments so you can personalize a hairy bikini line (opens in new tab) to your heart's content.
Veet Pure Inspirations Sugar Wax Kit | RRP: £9.99 (UK only)
Reusable strips make this sugar wax kit a winner in our eyes. Just warm up the microwaveable wax, apply it directly to the skin then tear it off with a strip. It's super easy to clean up afterward and won't leave you in a sticky situation.
---
woman&home thanks Claire Williams of Wow Facial (opens in new tab) for her time and expertise.
Emma North is a Beauty Writer who works for digital titles including woman&home, Woman, Woman's Weekly, Woman's Own, Chat and GoodtoKnow. Emma's career in beauty journalism began with internships at publications including Vogue, Elle, The Telegraph and Glamour. She was then taken under the wing of Funmi Fetto, Contributing Beauty Editor at Vogue where Emma assisted with Funmi's debut beauty book, Palette.