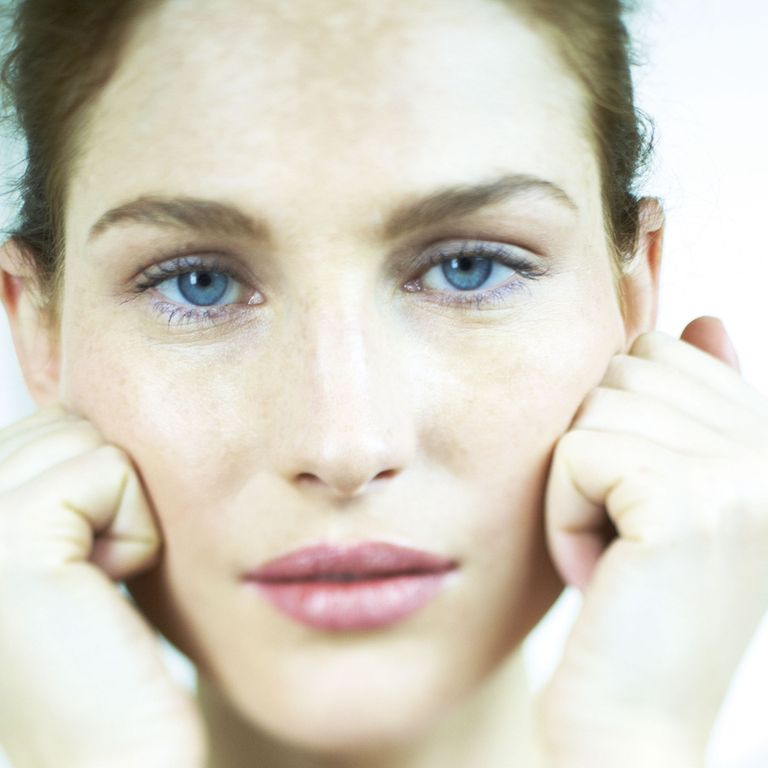 A-list facialist, Sarah Chapman shares her massage tips for younger skin
Many beauty experts believe the true secret to smoother, more youthful looking skin isn't at the bottom of an expensive pot of cream, it's at your fingertips. Regular facial massage has been herald with improving muscle tone and stimulating dull tired skin for a plumped, youthful and glowing complexion.
The benefits of facial massage are not a new discovery, A-list facialists have been swearing by them for decades as have Korean women and we all know too well when it comes to anti-ageing skincare whatever Korean women are doing we'll all be doing sooner or later.
The science behind its effectiveness at fighting wrinkles lies in it's ability to instantly increases blood flow – which in turn helps plump wrinkles, lifts sagging jowls and defines tired cheekbones. Plus, it's very relaxing.
Some of you are already getting in on the action. Professional make-up artist and television personality, Lisa Eldridge explained recently that the facial massage tutorial on her website is her most requested video to date.
Your massage doesn't need to take forever, 4 minutes morning or night and you will dramatically notice the difference but if you don't have four minutes, simply applying your regular skincare to certain areas with a firmer than usual pressure can also have a youth-boosting effect.
Before you start, remember to remove any traces of make up and wash your hands. Then apply a few drops of oil to your palms, rub them together and you are ready to go.
An oil, serum or cream is very important it will enable your fingers to glide across your face working the muscles underneath rather than drag your skin.
We have enlisted the expert advice of celebrity facialist, Sarah Chapman so you can try it at home. Her first top tip is:
Using your knuckles, deep cleanse your skin by massaging your cleanser over your face with tiny circles for 1 minute. Work from the centre outwards, focusing on your chin, jaw and sides of your nose. Then rinse
Facial massage: Stimulate your skin
Apply a serum and tap into your skin with your fingertips, gently drumming your fingers on the sides of your face. Apply eye serum under your eyes in the same way.
Facial massage: Energise your skin
Apply any facial oil all over your face, neck and décolleté. Massage vigorously for a few minutes, either using the Sarah Chapman Facialift The Skin Massager, £24 or loose fists, rotating knuckles from the centre out.
Facial massage: Lift your brows
Use the flats of your hands to gently stroke upwards, alternating one hand over the other across your entire forehead, to help lift your brows and ease any tension.
Facial massage: Rejuvenate your skin
Focus on using a pressure point massage, pressing with your index finger on points all over your face (anywhere that 'feels' right) to help stimulate lymph drainage, de-puff and energise your skin.
Facial massage: Brighten your eyes
Gently massage your eye contours, circling around with gentle strokes, starting from either side of the nose and working outwards. End with a 10-minute mask and your face cream.