Katy Perry and Orlando Bloom share divisive spot selfie
Katy Perry and Orlando Bloom's spot selfie is dividing opinion, with fans asking what's on their faces?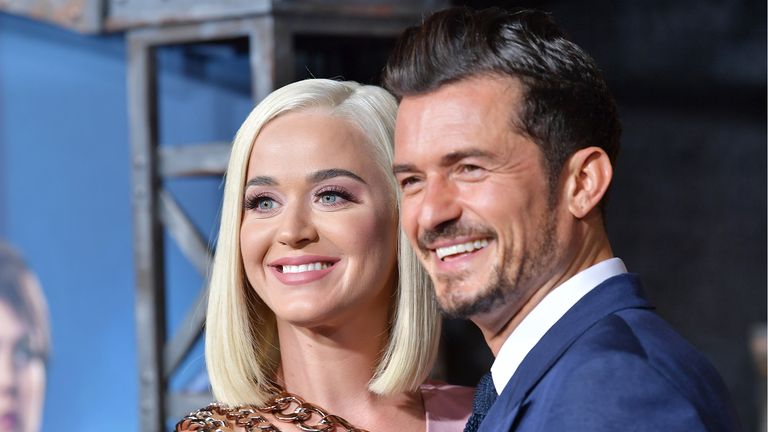 (Image credit: Amy Sussman / Getty Images)
Katy Perry and Orlando Bloom's spot selfie is dividing opinion among fans. Considered cute by some, other are simply asking 'why'? Perhaps the couple that zaps zits together, stays together? Or is it case that these two celebs are taking lockdown measures to a whole new level?
Either way, the pic - one of a series of never-before-seen images to mark Orlando's 44th birthday - has given us something more light hearted to talk about in recent days.
Scroll past Orlando with a chick, and the bathroom selfie in question shows both Katy and Orlando sporting strategically-placed dots of some kind of spot-nixing product on what we assume are breakouts.
Katy has been open about her insecurities surrounding her acne scars in the past.
Speaking to Cosmpolitan, the singer revealed, "I have acne scars. I'm self-conscious about that, so sometimes I wear too much makeup to cover them up." In her Proactiv commercial, Perry also said, "When you suffer with acne blemishes, you don't feel very free."
So what exactly have Katy and Orlando dabbed on their spots? Some fans have speculated that it's toothpaste. For the record, we wouldn't recommend treating spots with toothpaste, which contains ingredients — baking soda, alcohol, menthol, essential oils — that cause pimples to dry out. Why? Over-drying your skin can cause it to overcompensate by producing more oil. It can even burn the skin.
If you want to turn pimples into a fun opportunity for self-expression, Mario Badescu's infinitely instagrammable Drying Lotion is a better option (it has circa 7,000 tagged posts).
Powered by salicylic acid, it exfoliates and treats congestion, while calamine lotion soothes, draws out whiteheads and reduces redness even on under-the-skin blinders. Simply dip a clean cotton swab down into the separated solution until the bud picks up some of the pink sediment and apply directly on the blemish.
Fiona Embleton is a beauty writer who is now Acting Beauty Editor at Stylist. She is obsessed with Isabel Marant and cats.