Calling All Wine Lovers! Join Our Weekend In Champagne With Wine Expert Oz Clarke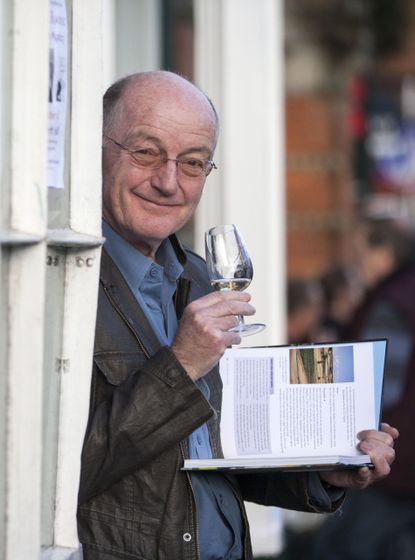 (Image credit: Rex Features (Shutterstock))
Love bubbles? So do we! That's why we've designed a weekend break to Champagne, France's famous wine-making region, exclusively for w&h readers.
On our three-day Champagne Festival with Oz Clarke tour you'll be based in beautiful Reims, the home of some of the world's best fine wines and Champagnes.
We've squeezed lots of incredible experiences into this indulgent weekend break - and with a group full of fellow w&h readers, you'll be in great company too.
You'll dine at an incredible banquet in the medieval Palais du Tau, in the company of wine critic and TV presenter Oz Clarke - a former World Wine Tasting Champion - who has personally selected your fine wines for the evening.
On Day Two, Oz will lead a wine tasting session, sharing his expert tips and insider secrets from the world of wine. In the afternoon, a private Champagne Festival experience awaits - held at the Demeure des Comtes de Champagne, once the medieval meeting hall of the counts of Champagne. You'll have the opportunity to sample more than 30 different Champagnes from the likes of Taittinger, Veuve Clicquot and Vilmart - with the chance to buy your favourites at a discount.
Oz is looking forward to returning to one of his all-time favourite places: "Autumn in Champagne - how exciting! It's such a wonderful time to go... the grapes will have just been harvested, winemakers are in the mood to celebrate a successful vintage and the bubbles flow freely. Every time I visit, I leave with a warm glow in my heart and a determination to go back again as soon as I can." Book your place on this tour now
The details
Champagne Festival with Oz Clarke When? 27 - 29 Oct 2017 How much? From £769 per person How long? 3 days
To book: call 01730 297 848 and quote reference TSCHAMP
All images from Rex Features & Alamy