Heading on holiday? Don't fall for these 5 common travel scams
Anti-fraud experts have warned that the amount of holiday scams has massively increased this year - here are the ones to look out for...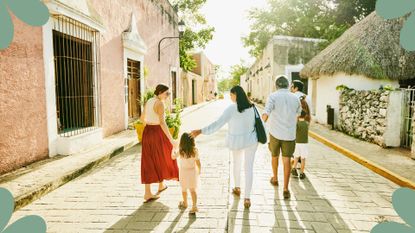 (Image credit: Getty Images)
woman&home newsletter
Sign up to our free daily email for the latest royal and entertainment news, interesting opinion, expert advice on styling and beauty trends, and no-nonsense guides to the health and wellness questions you want answered.
Thank you for signing up to Woman & Home. You will receive a verification email shortly.
There was a problem. Please refresh the page and try again.
When envisioning your dream holiday, travel scams are probably the last thing on your mind. However, according to fraud experts, you're more at risk this year than ever before.
The summer period is supposed to be a time to relax, unwind and take a well-deserved break, whether you're hitting one of the best places to visit in 2023 or heading to a cheap luxury holiday destination. Unfortunately, this relaxed holiday-mode mentality can also offer scammers the perfect opportunity to swoop in and take advantage.
According to fraud reporting agency Action Fraud, over £15 million was stolen due to holiday booking scams between April 2022 and April 2023 - a huge 41% increase from the year before. It was also found that the summer months were the busiest time for scams being reported.
Unfortunately, the potential dangers don't end when you've booked the trip as there are many tricks and traps scammers use to target holidaymakers while they're away. From fake flights to pickpockets, it's best to always keep a watchful eye out for anything potentially untoward.
Here are the most common scams to look out for this summer.
The most common travel scams to look out for this summer
1. Unlicensed taxis
When travelling around a new city with luggage in tow, it can quickly become stressful just to get from A to B. So much so that you would take any seemingly innocent taxi ride to could get to your destination on time.
Some scammers will recognise this disorientating situation and see it as a perfect time to catch you out. Experts from anti-fraud website Scams.info, warn travellers of unregulated taxis, telling us, "Unregulated airport taxis could take advantage of the fact that you aren't local and may be uneducated on typical fares. As a result, you could be charged extremely high rates or taken to the incorrect destination which pays the taxi a finder's fee, rather than the hotel, restaurant or particular business you requested."
The best way to avoid this is to research the country's reputable taxi firms rather than hopping in whichever one you see first at the airport. In most countries, registered taxi drivers are required to display their ID badge within the vehicle for you to see. Scam.info recommend asking the driver for the fare price before getting in and should they refuse to show their ID or provide you with a price estimation then book with another taxi firm immediately. Alternatively, download Uber if it's available at your destination - that way you can see your fare upfront and book through the app. Uber operates in approximately 70 locations, including most popular European travel destinations.
2. Using unknown public Wi-Fi
Perhaps you're wanting to send some holiday snaps back to family at home or simply just want to check the route to dinner, whatever it is, free public Wi-Fi can be a lifesaver. But only if you're savvy about it.
Using your hotel or a restaurant's Wi-Fi can potentially leave your personal data at risk of being seen or stolen. Scam.info advises, "When browsing the internet, make sure you don't use sites and apps that involve inputting personal information, like contact details or bank card details." If the connection is insecure, your personal details can fall into the wrong person's hands.
Another way of avoiding a potential data leak is to download a VPN. A VPN is a virtual private network which protects you by encrypting your data and hiding your IP address. Your browsing history, location and identity are safe from any potential scammers.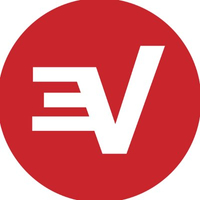 ExpressVPN service | Get 49% off and 3 months FREE
The absolute best VPN service, compatible with all of your devices, supports most streaming services and ranks amongst the fastest.
Getting a VPN is 100% risk free with ExpressVPN thanks to their 30-day money back guarantee.
VPN Disclaimer: We test and review VPN services in the context of legal recreational uses. For example: accessing a service from another country (subject to the terms and conditions of that service); protecting your online security and strengthening your online privacy when abroad. We do not support or condone the illegal or malicious use of VPN services. Consuming pirated content that is paid-for is neither endorsed nor approved by Future Publishing.
3. Pickpockets
Perhaps one of the oldest scams known to man, pickpocketing has been an issue for centuries and it's not going anywhere anytime soon. In fact, pickpockets are only becoming more creative with their tactics.
It's incredibly important to keep your wits about you, especially in busy tourist areas. Scam.info say, "When in crowded, public spaces, it's always vital to keep your personal belongings close by. It's best practice to leave valuables at home, but if you must bring them with you, store them in a money belt or bum bag to prevent theft." Another good method to safeguard your belongings is to hold onto your bag securely and frequently check to ensure that nothing has gone missing.
If someone approaches you to ask a seemingly innocent question, keep your wits about you. Many pickpockets operate in groups, with one person stopping bystanders to ask for the time, to fill out a survey or to ask for directions. While they're distracted, another person from the group will swoop in.
4. Photography traps
This is perhaps one of the newer scams we've seen but it's been reported in countries all over the world, especially at those with particularly iconic landmarks (and ironically, at some of the most spiritual places in the world)
It's firstly important to note that no landmarks will ever have official photographers situated nearby and offering up their services. This is simply not common practice. Therefore if you are approached by a company offering to snap a picture of you then it's most likely a ploy to overcharge and scam you, especially if they're claiming that public photography is forbidden. Unless there are clear signs stating this, it's a big red flag that they're scammers.
Scam.info suggest consulting any staff that works at or nearby the landmark you're visiting. They will likely know the area and its rules very well so will be able to inform you of the photography regulations.
Of course, if you genuinely want a photograph and someone approaches you asking for a photo, clearly agree on the price with them before they take the snap.
5. Accommodation booking scams
Before you've even stepped foot on the plane you are vulnerable to scammers. False bookings are an issue that is becoming increasingly common and is potentially one of the worst scams due to the amount of money that can be stolen. So if you're wondering how to get the best deals on hotels, our first tip is to practice caution.
There have been more and more stories of holiday goers showing up to their booked accommodation for it to either be already occupied or for it to not even exist. There is truly nothing worse than thinking you've managed to grab a great deal at the last minute and then realising upon arrival that it was all a scam.
The team at Scam.info say this is one of the biggest (and most expensive) scams that holidaymakers fall prey to. "When booking accommodation online, ensure to fully research the facility before booking. Look for reviews with images and check to make sure it's a registered building. More and more adverts are appearing to show accommodation that isn't real, outdated and different to the visuals provided. By booking through reputable travel agencies, you can avoid illegitimate accommodation as the agency will cover all of the above bases for you," the team advise.
Fake bookings can be done in a couple of ways but the most common and effective however are clone holiday booking sites. Money Saving Expert warns of these types of sites. They say, "Fraudsters can duplicate legitimate websites – sometimes down to the smallest detail. They can then use these to steal your money or harvest your personal information or payment details. It's so important to check the website address."
In most cases, the fraudulent site's URL is very different from the real website's one. With added numbers or perhaps even a different name altogether. If in doubt, book through a travel agent.
Sign up to our free daily email for the latest royal and entertainment news, interesting opinion, expert advice on styling and beauty trends, and no-nonsense guides to the health and wellness questions you want answered.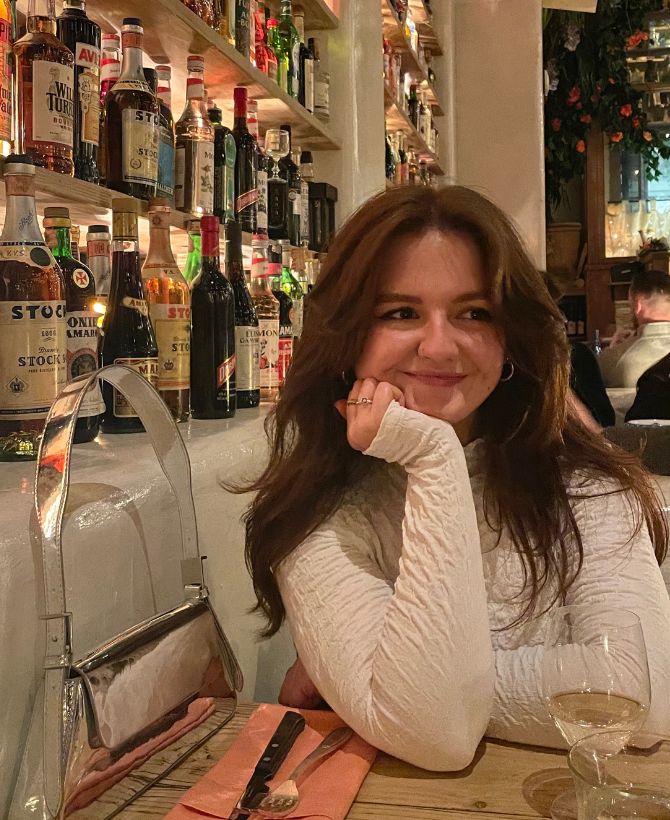 Emily joined woman&home as a staff writer after finishing her MA in Magazine Journalism from City University in 2023. She specialises in lifestyle writing, both on her personal blog and also for previous work placements such as northern-based magazine Northern Life. Throughout her studies she has developed a love for entertainment reviews, sex and relationship writing and human interest stories.