Ben Fogle reveals where you can find the world's most amazing beach and its location may surprise you
Speaking to woman&home Ben Fogle gives us the low-down on UK staycations, staying fit on holiday, and the best beaches around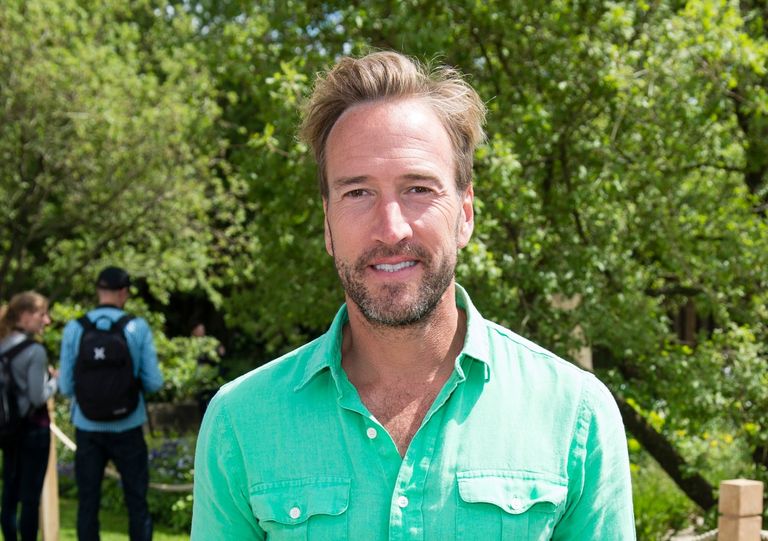 (Image credit: Jeff Spicer/WireImage/Getty Images)
It's safe to say Ben Fogle knows a thing or two about beaches, his rise to fame came from being marooned on the Scottish island of Taransay for the BBC reality show Castaway back in 2000. 
Surrounded by beaches and sand dunes Ben got to know the island pretty well during his 365 days there and has gone on to fall in love with more of Scotland for his latest show Sacred Islands which is currently being filmed in Shetland. 
And while many of us are desperate to jet off to somewhere tropical this summer, according to Ben the best beaches in the world are actually in the UK. 
"West Beach on Berneray is the most amazing beach in the world" he told us, "it's endless, you can't walk on it without sunglasses for the glare of the perfect white sand." 
Berneray is an island in the Sound of Harris in Scotland which you can visit by taking an 80-minute ferry journey from Harris—well worth a stop off for anyone partaking in a breathtaking Scottish road trip this summer.
And Ben is not the island's only celebrity fan, the remote island of Berneray hosted Prince Charles back in 1987 as he embarked on an adventure to live a secret, simple life as crofter for a week—who knew? 
Outside of his beloved Scotland, Ben also recommends Holkham beach in Norfolk, which provides magical memories for him, and West Wittering in Sussex which is close to his parents' home and reminds him dearly of his childhood.
---
More from woman&home:
• Best lodges with hot tubs in Scotland that have the most beautiful views
• The best UK staycations for a fabulous break at home
• Wild camping in Scotland—everything you need to know
---
But when it comes to beachside meals and fine hotels there's only one spot Ben likes to head to, St Mawes in Cornwall. 
"The Hidden Hut near St Mawes is one of the best meals you'll have on a beach", he told us. While Idle Rocks is his favourite UK hotel for a blissful staycation, bookmark them now. 
It's clear from Ben's Instagram feed that he's an active soul and that doesn't stop when he's on holiday, his preferred exercise methods being sea swims and running which he does daily for his mental wellbeing and a chance to process his thoughts, "I try to run every day wherever I am as it's a great way to explore a new place, to get lost in the landscape. Just you, your legs, and your thoughts." 
And he's a huge fan of the Wim Hof breathing technique and the health benefits of cold water—whether that's sea swims, dips, baths, or showers, for all of which he says "clothing is optional."
As a lover of the great outdoors Ben is adamant we all need to be doing more to protect our oceans and beaches this summer as many of us embark on holidays that are a bit closer to home. 
Teaming up with the Ocean Conservation Trust and Plymouth Gin, he says there are a few ways we can help keep our coastline beautiful, like picking up litter from Britain's beaches and "packing picnic food into containers at home before you head for the beach—that way you can ensure all packaging is recycled properly at home and no rubbish is left at the beach."
Ben Fogle has teamed up with the Ocean Conservation Trust and Plymouth Gin to encourage Brits to pick up five pieces of litter from Britain's beaches this summer and 'leave nothing but footprints'.
Lydia is Lifestyle News Editor at woman&home
She writes about off-the-radar travel, food & drink, fashion, beauty and wellness.

Her travel writing has been published in BBC Good Food, Oh magazine, Harper's Bazaar, Town&Country and MailOnline.