What is an air bridge holiday and does it mean you will be able to travel this summer?
Might a summer holiday still be possible?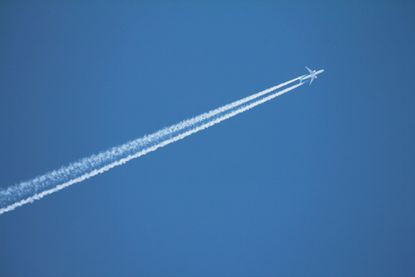 (Image credit: Getty Images)
For pretty much all of us, the coronavirus pandemic had dashed any hopes of a sunny summer holiday this year.
While many of us have had pre-booked holidays cancelled or rescheduled, others didn't even have a chance to book a summer break before the coronavirus (opens in new tab) outbreak struck.
And it means that unlike other years, the warmer months of 2020 will see more of us attempting to enjoy the heat from our homes, back gardens or local beaches, instead of the beaches of Spain or the holiday resorts of Portugal.
MORE:Best reusable face masks: these super stylish picks are still in stock (opens in new tab)
A summer break has appeared even more unlikely recently too - now that the government have introduced, from today, a mandatory 14-day quarantine period for people after they arrive in the UK from other countries. For many UK citizens, who would need to return physically to work after a holiday, staying at home for 14 days moreafter a break is likely to be impossible. It also means tourists are unlikely to visit the UK for a holiday, if they are required to quarantine for two weeks after arrival.
Anyone caught not obeying the quarantine may be subject to a fine of up to £1,000. Home Secretary Priti Patel also stated that arrivals will need to give the government the address they will be quarantining at.
But - the idea of an air bridge holiday is one possibility being suggested to allow people a foreign holiday this year, and allow tourists into the UK.
What is an air bridge holiday?
Transport Minister Grant Shapps explained that 'air bridges' would allow countries with low coronavirus infection rates to travel between each other.
He told the House of Commons that air bridges would "enable people from other areas and countries who have themselves achieved lower levels of growth virus infection to come into the country".
With this in mind, it means that those countries with low cases of coronavirus could come to an agreement to waive the two-week period quarantine period, meaning people could travel without restriction, to a limited number of other countries.
The suggestion comes after some criticism of the government's decision to introduce the 14-day quarantine for people entering the UK.
Some medical professionals have shared their belief that the move has been introduced too late to be effective in slowing the spread of the virus. Professor Karol Sikora, an oncologist who has been outspoken during the pandemic, said, "Introducing quarantine for those entering the UK tomorrow is just crazy. It's simply too late when most countries have fewer cases than us."
He called the example of someone coming from New Zealand, which has had no new Covid-19 cases for weeks, isolating for 14 days when they enter the UK, "ludicrous".
British Airways, backed by Ryanair and EasyJet, are also against the quarantine, arguing that it will put even more travel and tourism jobs at risk. They said, "These measures are disproportionate and unfair on British citizens as well as international visitors arriving in the UK.
"We urge the UK govt to remove this ineffective visitor quarantine which will have a devastating effect on UK's tourism industry and will destroy (even more) thousands of jobs in this unprecedented crisis."
When will air bridges be announced?
The UK quarantine programme is being officially reviewed today (Monday 29th June), with many expecting an announcement on air bridges very soon.
It's thought that the announcement may come today, in order to give travel companies a chance to prepare for any air bridges commencing in early July.
Priti Patel explained a few weeks ago that the 14-day UK quarantine period will be reviewed every three weeks, and did not rule out the idea of air bridges in the future.
She said, "When it comes to air bridges, I think we should be absolutely open to all ideas."
Which countries have proposed air bridge holidays with the UK?
Currently, Greece and Portugal are considering air bridges with the UK, allowing UK tourists to come into the country for holidays without needing to quarantine when either coming in to the country or going home.
Both countries have low coronavirus case numbers, meaning the risk of infection is smaller for British travellers.
Portugal's Foreign Minister Augusto Santos Silva, told BBC Radio 4's Today programme that he believes "quarantine is an enemy of tourism".
He added, "Our diplomats will work together to guarantee that British tourists coming to Portugal would not be subjected on their return to England to any kind of quarantine."
It means that, dependant on what is signed off moving forward, Brits could possibly enjoy a summer holiday to either of these destinations later this year.
However, the same freedom of movement will not, yet, be granted to tourists coming in to the UK, as the government's policy is that all arrivals into the UK quarantine for 14 days.
When can I travel to France?
It's thought that France will also be included in the first wave of air bridges between the UK.
The Telegraph reports that there is set to be an air bridge established from 6th July, with no need for a 14-day quarantine between France and the UK.
Which countries haven't?
As yet it appears that no countries have openly ruled out an air bridge with the UK, but it is unlikely that air bridges will be permitted between the UK and other countries with substantial levels of Covid-19 cases.
For example, it appears unlikely that countries who have very dissimilar levels of cases - either higher or lower than the UK - will establish an air bridge with the country.
David Hunter, professor of epidemiology at Oxford University, explained, "Air bridges between countries with similar Covid risks make sense, if it's in the interests of both countries. When it's asymmetric, it's not obvious how that would work."
Amy Hunt is an experienced digital journalist specialising in homes, interiors and hobbies. She began her career working as the features assistant at woman&home magazine, before moving over to the digital side of the brand where she eventually became the Lifestyle Editor up until January 2022. Amy won the Digital Journalist of the Year award at the AOP Awards in 2019 for her work on womanandhome.com.