Love This Works Pillow Mist? The brand has just launched an aromatherapy spray to help you chill WFH and it's amazing
Mist away email doom.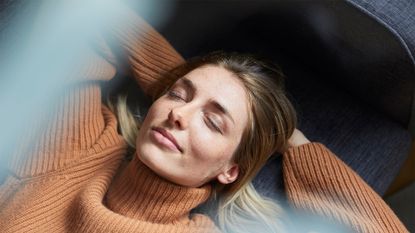 (Image credit: Westend61/Getty Images)
Aromatherapy has amazing mind/body benefits. A bit like the Deep Sleep Pillow Mist for daytime, the new This Works Stress Check Mood Manager spray is designed to help mitigate the stress of working from home.
You can always rely on This Works to make aromatherapy a modern, science-backed affair. Take the best-selling This Works Pillow Mist, which doesn't rely on anecdotal evidence or align itself with the hippie posturing of someone who went to Woodstock and still carries a mirrored bag to prove it.
Instead, the pre-blended flower waters, herbs and essential oils that you mist onto your bed linen are proven to create a better quality night's sleep. In fact, an independent brain imaging study found the lavender, chamomile and vetiver in This Works Deep Sleep Pillow Spray activated specific brain areas related to feelings of trust and calmness. Both of which are conducive to relaxation and sleep.
More from woman&home:
Best mascara (opens in new tab) – lengthen, define and volumise your lashes with our favourite formulas
Best eye cream (opens in new tab): our favourite formulas for every skin type
Best foundation: (opens in new tab) Our favourite formulas for all skin types
Now enter the This Works Stress Check Mood Manager, which has gone through the same sort of rigorous trials. Alongside neroli and patchouli, the key ingredient is ylang ylang. MRI brain imaging research has found this aromatherapy oils helps curb stress responses and trigger the area of the brain associated with reward.
In other words, it brings major feel-good vibes.
It's when you smell these aromatherapy oils that you really reap the benefits.
'Studies have shown that essential oils are absorbed by smell receptors in your nose that are linked to the limbic system – the part of the brain controlling our emotional responses,' says Dr Anna Persaud, a biochemist and CEO of This Works. 'This, in turn, impacts heart rate, blood pressure and the nervous system.'
There's no right or wrong way to mist the Stress Check Mood Manager. Simply spritz on your clothes, around your desk or on a cushion anytime you feel Zoom anxiety or your inbox starts to feel unmanageable.
In such unsettling times, one spritz brings back a sense of balance. And we could all do with a bit of that right now.
Fiona Embleton is a beauty writer who is now Acting Beauty Editor at Stylist. She is obsessed with Isabel Marant and cats.