Shoppers are going crazy for this £6 alternative to Urban Decay's Naked Eyeshadow Palette
It's selling out fast!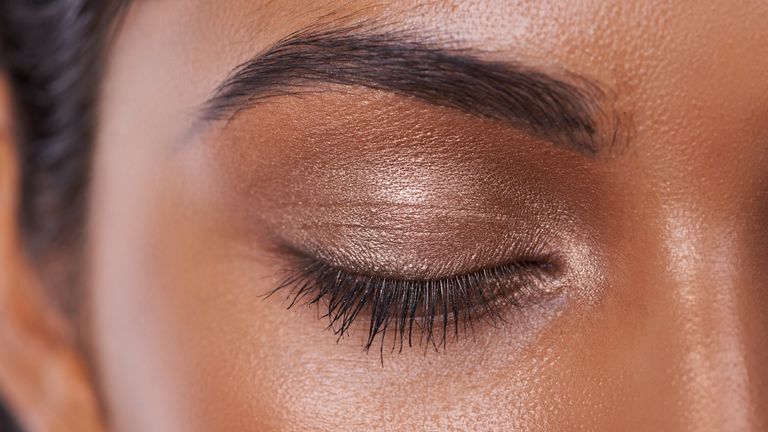 (Image credit: Getty Images)
One supermarket's eyeshadows continuously seem to sell out and we predict Aldi's version of Urban's Decay's Naked Palette is next to fly off the shelves.
Similar in look, but costing £40 less, the Aldi Lacura Naturals Nectar palette features 12 shadows including a shimmering gold hue, matte brown, nude and copper, which can all be blended to create a neutral daytime look or vamped up for a gleaming summer smoky eye.
Shoppers have left rave reviews about the Aldi alternative, with one writing: "Gorgeous colours and amazing quality. Pretty much identical to the naked pallet but at a fraction of the price. Guilt-free treat for yourself."
More from woman&home.com:
If you're already familiar with Aldi's own beauty range Lacura, you'll know that the premise behind it is to provide shoppers with affordable alternatives to high end products.
Most recently, Aldi launched two additions to the popular Lacura skincare range, which centres around Black Rose extract. The Ebony Rose Face Mask additionally contains vitamin B5, shea butter and avocado oil, for a twice-weekly quick fix for skin that needs perking up. Meanwhile, the facial cream, which can be used in the mornings and evenings, comes in at a very reasonable £6.99 and promises to plump up dry, lacklustre skin.
It even has a vegan skincare range, featuring nine individual products, with prices starting at just £1.99, proving you don't have to break the bank to shop cruelty free.
Aside from the Nectar palette, Aldi also sold two similar eyeshadow palettes – the 6-shade Revamped Naturals, and Intense Naturals, featuring 12 highly pigmented neutral shades.
Both have completely sold out and the Lacura Naturals Nectar palette is destined for the same fate, thanks to frenzied beauty shoppers. It has already sold out online, so shoppers will have to visit their local Aldi to see if they can get their hands on the £6 product.
Lacura Naturals Nectar palette, £5.99, Aldi.