I used Drunk Elephant's new glow-giving serum and it's seriously one of the best I've tried
It's worth the wait!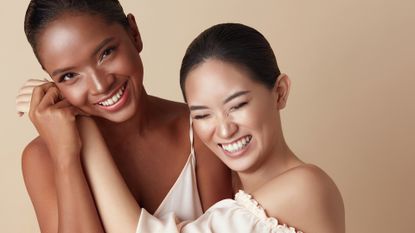 (Image credit: puhhha/Getty Images)
As an avid fan of this no-nonsense, results-driven skincare brand, my ears pricked when news of the new Drunk Elephant Protini Powerpeptide Resurf Serum hit the beauty airwaves.
Not since BabyFacial finally dropped in the UK has a product's launch been met with such feverish anticipation by editors.
As the first serum from the brand in eight years, it's certainly been worth the wait. In fact, I'd go so far as to say it's like a pore-refining, glow-galvanising genie in a bottle and releasing it onto my skin has taken it from 'blah' to 'hurrah' (side bar: no small feat in the age of mask wearing).
More from woman&home.com: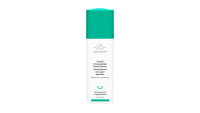 (opens in new tab)
What is the Drunk Elephant Protini Powerpeptide Resurf Serum?
Drunk Elephant's mega-strength a.m/p.m serum combines no fewer than 11 different collagen-boosting peptides with skin-strengthening growth factors and amino acids in an exfoliating lactic acid base to improve texture, tone, radiance and bounce.
After two weeks use my skin just feels smoother, without feeling peeled, and radiates the type of pink, healthy sheen I normally only get after I've stepped out of a hot bath.
I've been astonished at the vast improvement to the patches of sun damage on the tops of my cheekbones after only a few days. My skin also feels supremely plumped up like a fancy hotel pillow, and hydrated, courtesy of water-boosting ingredients like hyaluronic acid and sodium PCA, which step in to offset any dryness from the acid.
My past experience of acids has hovered between skin shinier than a wet seal that felt extremely taut, and skin so dry it resembled tissue paper. But the Protini Powerpeptide Resurf Serum elegantly sidesteps both of those issues.
Other things to note: Protini Powerpeptide Resurf Serum is formulated at an ideal pH of 3.3 so it's perfectly suited to all skin types and it can be mixed with your choice of Drunk Elephant moisturizer (in my case the Protini Polypeptide Cream).
The absence of any type of scent - faux air freshener or otherwise - is also a blessed relief. I like my skincare scientific and frill-free and 100% functional and even the neon-topped bottles fulfill that criteria. Being opaque and pump activated, they prevent air or sunlight from degrading the potency of the active ingredients.
In other words: win-win.
Drunk Elephant Protini Powerpeptide Resurf Serum has launched in the US and you can join the Cult Beauty Waitlist (opens in new tab) if you live in the UK for priority access.
Fiona Embleton is a beauty writer who is now Acting Beauty Editor at Stylist. She is obsessed with Isabel Marant and cats.