Weekly horoscope: Monday 19th April - Sunday 25th April
Curious to know what the week has in store for you?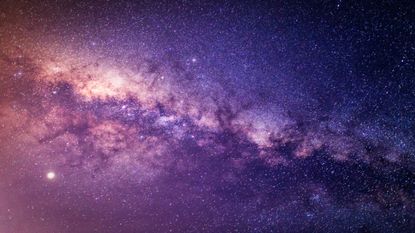 (Image credit: Getty Images)
Read your weekly horoscope from expert astrologer Sally Morgan, and discover what's in store for the week ahead...
Our weekly horoscope will help you plan your next seven days with our astrological updates. Our resident world-class psychic astrologer forecasts for every star sign on love, family, career and more. So check back weekly for our free forecast!
Weekly horoscope, Monday 19th April - Sunday 25th April
Weekly Horoscope: Aries
Speak your mind, even if you're unsure where it'll lead. You're your own best friend or worst enemy, depending on your mood.
Weekly Horoscope: Taurus
By working to the best of your ability things fall into place. What starts with the flicker of a smile will blossom into a grin.
Weekly Horoscope: Gemini
Concentrate on yourself, as you're often looking out for everybody else. A new healthy regime will raise your energy.
Weekly Horoscope: Cancer
Issues may weigh heavier than you'd like, but it's time to stand your ground. If someone has let you down, forgive them.
Weekly Horoscope: Leo
You have the ability to remind people of all the things that make them want to get up in the morning and greet the new day.
Weekly Horoscope: Virgo
Communication will be fun, but a little bit complicated as the internet connection plays up. So, spend more time listening.
Weekly Horoscope: Libra
If someone throws a spanner in the works, catch it with grace and build something amazing! Your boss will be impressed.
Weekly Horoscope: Scorpio
Who fills your heart with passion? Your soulmate! Show them how much you care, this will bring you both closer.
Weekly Horoscope: Sagittarius
You're feeling very active and courageous, why not take up a new activity challenge or overhaul the house, it will be a success.
Weekly Horoscope: Capricorn
Plans change, you're needed to help. Be cautious if you're offered a deal, not everything's as it seems, read the small print.
Weekly Horoscope: Aquarius
You're thinking about how to achieve a kinder world. It may seem like a mountain but changes are slowly but surely coming.
Weekly Horoscope: Pisces
Once you make a promise, you stick to it, this will win favour. You don't always agree, but treating someone makes you smile.
Sally Morgan is Britain's best-loved psychic. She was just four when she reportedly saw her first spirit and since then has developed her skills to be one of the top 5 psychics in the UK. She even read for Princess Diana for four years.