Weekly horoscope: Monday 15th February - Sunday 21st February 2021
Curious to know what the week has in store for you?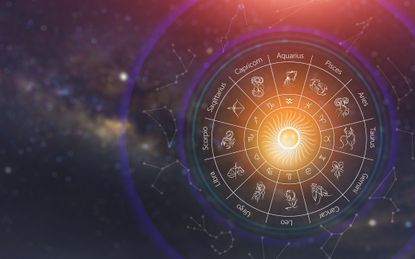 (Image credit: Getty Images)
Read your weekly horoscope from expert astrologer Sally Morgan, and discover what's in store for the week ahead...
Our weekly horoscope will help you plan your next seven days with our astrological updates. Our resident world-class psychic astrologer forecasts for every star sign on love, family, career and more. So check back weekly for our free forecast!
Weekly horoscope, Monday 15th February - Sunday 21st February 2021
Weekly Horoscope: Aries
Try not to jump to conclusions – good ideas come to different people at the same time. But you'll see, when their idea is revealed, it's not the same as yours at all.
Weekly Horoscope: Taurus
Nobody knows what to expect from you, use that to your advantage. There's potential for mixed messages. Transform your assets and put the past firmly in the past.
Weekly Horoscope: Gemini
You could easily gain recognition for your help and compassion volunteering in your community. Keep smiling and help those in need with your usual charm.
Weekly Horoscope: Cancer
You're given a gift that reveals the true depth of someone's feelings for you. It's a little surprising, as you had no idea they felt such overwhelming love for you.
Weekly Horoscope: Leo
Relationships are starred – try a new hobby together and ask your partner about something you've been considering. You'll get the answer you're looking for.
Weekly Horoscope: Virgo
A trip to buy new plants will make you happy. Your amazing eye for detail will cause friends to comment enthusiastically when you share your garden online.
Weekly Horoscope: Libra
You could rush around this week looking for answers, but it's possible that you've been given false information. Use your intuition to decide on the right approach.
Weekly Horoscope: Scorpio
Don't ignore praise that comes your way, as it's heartfelt. Others can see your progression and admire you. Accept your flaws and celebrate your successes with friends.
Weekly Horoscope: Sagittarius
Someone close feels misunderstood. Try to cheer them up with your natural zest for life, bringing them back to their normal self and filling their life with laughter.
Weekly Horoscope: Capricorn
Restless for living, make time to enjoy yourself. Take the next steps to drive your ambitions forward. You are so industrious and disciplined, the sky's the limit.
Weekly Horoscope: Aquarius
The focus is on romance and whether or not you have a deep enough spiritual or emotional connection with your partner. Massage and soft music sets the mood.
Weekly Horoscope: Pisces
Immerse yourself in romance if you still like someone from your past. Maybe it's time to reignite the flames of love and passion, and make a new start.
Sally Morgan is Britain's best-loved psychic. She was just four when she reportedly saw her first spirit and since then has developed her skills to be one of the top 5 psychics in the UK. She even read for Princess Diana for four years.