We already knew home working was killing our chiropractic health, but here are the stats
Niggling aches and pains? Yes, us too.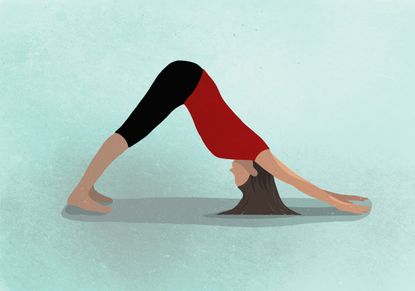 (Image credit: Getty Images/fStop)
What do you miss most about working from an office? Small talk in the coffee room? Secret shopping trips at lunchtime? Your office chair? Who would've thought it'd be the office chair. But as we have been plunged into working from home, not everyone is lucky enough to have an office and many people have had to make do with dining chairs, camping chairs, children's chairs or garden chairs! Any niggling aches and pains you may have had are now causing much more grief than we need, The Telegraph has dubbed it the "posture pandemic."
Today,Versus Arthritis, the UK's leading arthritis charity, unveils the scale of back, neck and shoulder pain among millions of office workers who switched to working from home since the pandemic began. Their nationwide study found that four in five (81%) office workers have experienced musculoskeletal (MSK) pain due to their home working set up, with a quarter (23%) reporting that the pain troubles them often or all of the time. Lower back pain is the most common complaint, with half of all respondents reporting this.
MORE:Working from home ruining your posture? These are the yoga poses that will fix it (opens in new tab)
With weeks turning into months of working from home (WFH), the need to find solutions is more important than ever. Some people can't afford ergonomic chairs and others don't have space for them. So what can we do to try aid the niggles?Larry Koyama, a physiotherapist says, "exercise and movement are free and one of the best ways to prevent joint pain." He advises, "stepping away from your computer regularly, moving and stretching every hour and taking a lunchtime or end of work walk to help your body adjust to your new workplace and reduce your joint pain in future."
Half of those surveyed admitted they are less physically active now than when lockdown was first put in place. With seemingly nothing else to do, there was an exercise boom at the start of the pandemic, but now as we have accepted our new way of life we have become somewhat complacent again. But, Karen Middleton, chief executive of The Chartered Society of Physiotherapy, added, "This research isn't surprising as months of working from home and reduced activity levels will have had a serious deconditioning effect on millions of people." So we mustn't become complacent.
Rachel is a freelance contributor to woman&home, covering news as well as books, lifestyle and travel. Her byline has also appeared in The Independent, The Financial Times, ELLE Magazine, VICE, Glamour Magazine and others. She loves nothing more than talking with people to share their stories. When she is not writing you will definitely find her nose in a book or magazine, or perhaps training for the next half marathon, practicing yoga or eating in London's best restaurants.