The Most Beautiful Scented Candles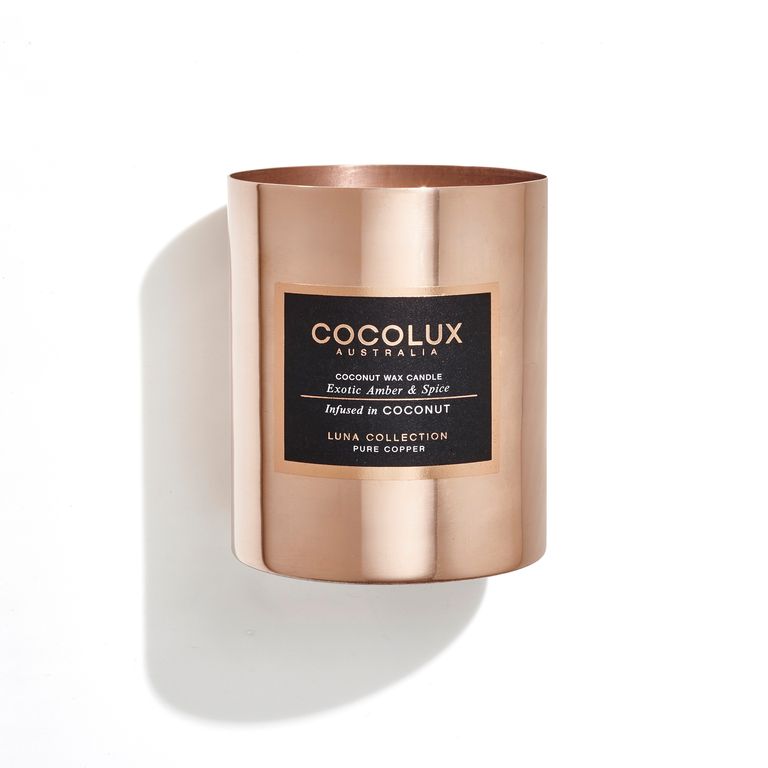 Set a cosy mood for autumn with the best luxury scented candles.
Few things set a cosy mood like the ambient flicker of a luxury candle, with the scent of something sweet or spicy floating through the room. Come autumn, we waste no time in swapping spring-like florals for warming perfumes that we can scatter throughout the home - trust us, there is no better way to unwind.
So, with relaxation in mind, we-ve rounded up the best of the best luxury scented candles that look as beautiful as the fragrances they emit. Our picks are clean-burning numbers with a satisfying throw that will transform the mood, no matter how dark and dreary the weather may be or how far off your next holiday seems.
In fact, the more candles, the better we say. By gathering three together you will get a more dramatic effect that's enhanced by opting for jars of different sizes. If hoping to scent a larger room, choose a candle with a wider pool of melted wax, which will give off a wide ranging throw that's pleasingly intense. Just the thing to come home to after a rainy commute, simply add a steamy bath, a bottle of wine, a comfy bed or a romantic dinner. Your choice.
Cocolux Island Fig, Exotic Amber & Spice, £55 Exotic enough to extend summer vibes with just the right amount of autumn-ready spice, this warming treat cocktails amber and fig in a coconut-blended wax. The chic copper jar alone is enough to make us want to scatter these candles throughout our home - a deep woody base on a night spent under blankets simply seals the deal.
Best Scented Candles: L'Occitane Bastide des Roses Scented Candle, £21
A joy at any time of the year, the scent of a freshly picked rose bouquet in this fragrant candle is the perfect accompaniment to a steamy evening soak. We don't know what's more beautiful; the delicate perfume that soothes busy heads, or the lid inspired by antique Provencal tiles. Let's call it a tie.
Best Scented Candles: Jenny Packham for Neom Happiness Candle, £80
Decorated with 18-carat gold, this is the ultimate in indulgent candles. It creates an elegant scent of white neroli, mimosa flowers and lemon, and is inspired by Jenny Packham's bridal gowns. Give it as a congratulatory gift to mark a special occasion, or buy it for yourself - you deserve it.
Molton Brown Oudh Accord & Gold Candle, £36
Molton Brown's Oudh Accord and Gold Candle has an oriental woody fragrance with notes of cinnamon oil, myrrh oil, oudh and tobacco.
Best Scented Candles: Cowshed Spoilt Cow Indulgent Room Candle, £44
If you fancy being a 'spoilt cow' this autumn, try Cowshed's floral treat of a candle. It harnesses essential oils for a scent that has notes of sandalwood, frankincense, rose absolute and French linden blossom. With 60 hours of burning time, it should keep you going until Christmas.
Best Scented Candles: Fornasetti Sol di Capri Scented Candle, £115
We love this unusual Italian candle and its beautiful ceramic pot. The wax is scented with lemon, bergamot, mandarin and galbanum - perfect to refresh your home for autumn.
Best Scented Candles: Memo Lalibela Candle, £60
A great candle should not only smell delicious - it should look great in your home, too. Memo's pretty Lalibela candle has notes of l'orchidée coco, rose, jasmine absolute, Indonesian patchouli and vanilla. The brand describes it as 'the scent of joyous fervour you can't resist'.
Best Scented Candles: Cire Trudon Empire Scented Candle, £62
Inspired by Napoleon's home turf, Corsica, Cire Trudon's Empire candle is atmospheric and earthy. A mix of herbs and spices are reminiscent of the wild and rocky landscape of the stunning Mediterranean island.