Zara Tindall reveals why she feels 'so lucky' in lockdown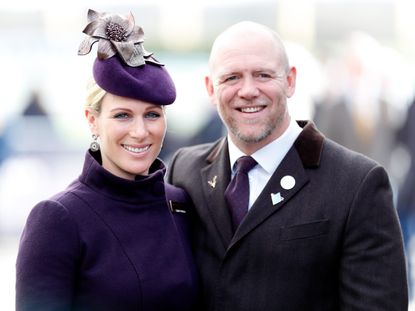 (Image credit: Getty Images)
Zara Tindall is managing to look on the bright side of the country's lockdown and has revealed why she's 'so lucky.'
Why does Zara Tindall feel lucky during this unusual time?
While many of us are struggling to look on the bright side during lockdown, Zara has revealed that her horses are keeping her feeling positive.
In a royal special edition of Horse & Hound magazine, Zara said, "Those of us who have been able to spend time with our horses during lockdown are so lucky - a lot of people haven't and that's incredibly tough for them."
Zara, a keen equestrian who has won a silver Olympic medal, added that riding for her country is what "dreams are made of".
She said, "I love riding for my country; those have been the best experiences of my career.
"To get your horse to that level is what it's all about and what we all strive for.
"I love the big occasion because I love the pressure.
"Sitting on a horse that you know is good enough, you are fully prepared, riding for your country, it's what your dreams are made of."
Princess Anne's daughter also talked about not being able to compete at Badminton - which was cancelled due to the coronavirus outbreak.
She explained, "Having horses like Class Affair and Watkins to aim at Badminton was exciting and gave everything a focus.
"Now those goals aren't there, it's quite weird and you have to deal with the disappointment."
Robyn is a celebrity and entertainment journalist and editor with over eight years experience in the industry. As well as contributing regular to woman&home, she also often writes for Woman, Woman's Own, Woman's Weekly and The Sun.