Prince William makes awkward blunder during a recent royal engagement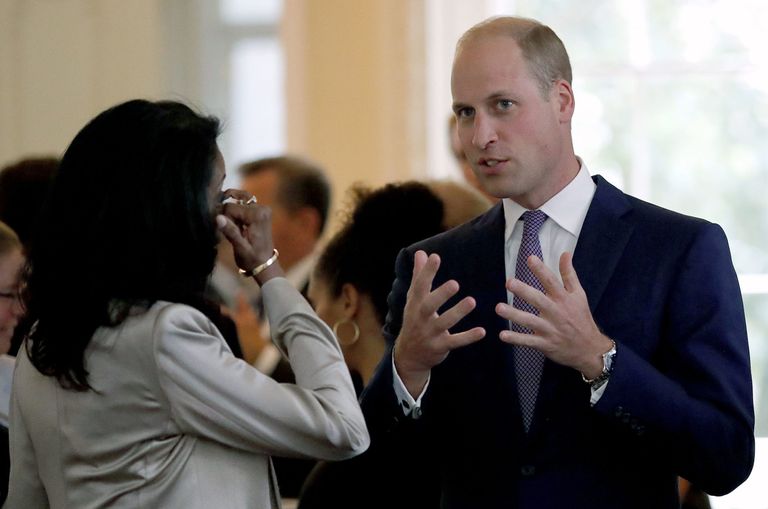 By Amy Hunt
Prince William is usually the picture of royal professionalism - combining his friendly personality with his official duties with ease.
But on a recent royal engagement, the Duke of Cambridge made a rare gaffe, whilst chatting to a group of children.
The Prince was opening a Japanese cultural center in London, when he sat down with the kids who had gathered for the royal visit, which aimed to showcase the cultural and economic links between the UK and Japan.
The royal and the children were all tucking in to some delicious food, when the Duke asked the group sat around the table if they had eaten "much Chinese food" - despite being at an event celebrating all things Japanese.
William was quick to correct his error however, going on to say "um, Japanese food. Have you had much Japanese food? No? Not too much."
The Duke of Cambridge went on to discuss the children's culinary habits, asking "Do you like sushi? It's delicious, it really is yummy."
The blunder is also hilariously reminiscent of gaffes made by William's father, Prince Charles, and his grandfather, Prince Phillip. In fact, Prince Philip is well-known for his slightly awkward public comments!
During the visit he also revealed that a love of sushi is something he and his wife Catherine share - revealing that it's one of their go-to take-aways if they're ever ordering in to Kensington Palace.
When speaking to acclaimed Executive Chef Akira Shimizu, William revealed, "my wife and I love sushi", and that they'd have to come down to the centre to sample some more soon.
So it was likely a day of exciting treats for William, who also got a chance to sample Akira's signature Bento Box, containing tuna and sea urchin in a truffle cream sauce, and shitake mushroom tempura. Sounds delicious!
Typically, the royal family tend to stay away from seafood when they're out and about to avoid falling ill - meaning William made a rare exception for the delicious food yesterday.
The Prince has previously revealed that, as well as sushi, he and the Duchess of Cambridge typically order a curry if they're calling in a takeaway - despite William admitting to struggling with spicy food.
During a recent interview on Radio 1, Catherine replied, "Curry, definitely", when asked which take-out she and William order. However, the Duke responded, laughing, "It's a real conundrum when it comes to it – pizza, curry or Chinese."
"You do struggle for choice. I'm not so good with the spicy food,"