Prince Harry reveals the adorable way son Archie has already changed his life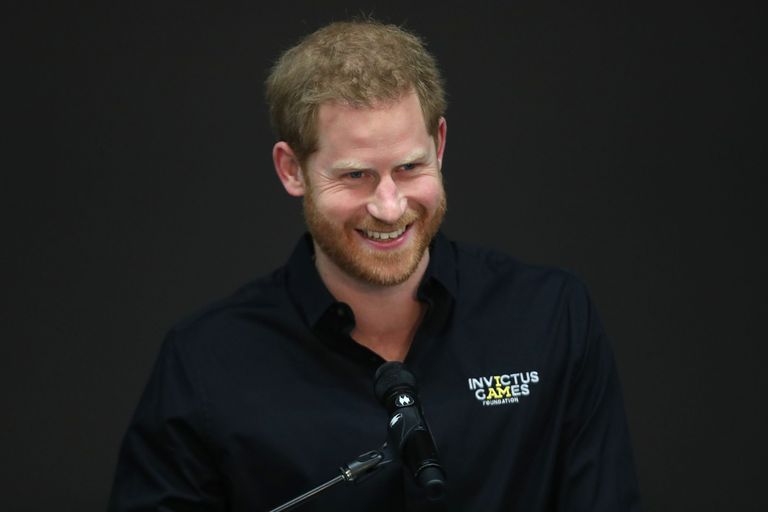 It's been just a few days since the Duke and Duchess of Sussex welcomed their first baby, son Archie Harrison Mountbatten-Windsor.
But it seems the new addition to the family has, of course, already had a huge impact on dad Prince Harry, who spoke about his son at the launch of the Invictus Games 2020 in the Netherlands.
Harry hopped over to The Hague for a one day trip yesterday, to meet with competitors ahead of the big games.
And at one point, he caught up with Dennis Van Der Stoorm, a 31-year-old former soldier who hopes to compete in 2020.
After chatting with the Duke, Dennis revealed that he and Harry really connected - in particular, over the arrival of new babies.
He explained to media, "We talked about how my wife, Mireille, is 20 weeks pregnant with our first child, a girl, and he told me how special it was that his son has just been born."
Dennis went on to share Harry's thoughts on how newborn son Archie had already changed his life, saying, "Harry talked about how having a small child was his new focus and new goal, and I told him how a couple of months ago, I was struggling with my mental health but my wife's pregnancy has given me a goal,"
In the chat, the Duke of Sussex also touched upon the UK's excitement following the birth of the new royal baby, and how Archie had been faring over the last few days.
"Above all he said he was just amazed by the miracles in the world, and how his child has made a lot of people happy," Dennis said. "He also told me he's really happy that his son is so far very quiet!"
The pair also opened up about the emotional topic of losing their mothers too, with Dennis revealing that his own mum, Marion, died aged just 58 in 2014, after a battle with chronic lung disease.
He said, "I told Harry about my mother and we talked about our shared experience of missing a mum,
"He said missing a mother is like missing some kind of security, how you need that as a son and it falls away when you lose your mother. He said he meets a lot of people in his work who have lost a mother, father, sister, brother or relatives and when he hears their story, as he heard my story, he said he doesn't feel so alone."