Prince Harry's hilarious reaction to Meghan 'shrine' during Valentine's Day engagement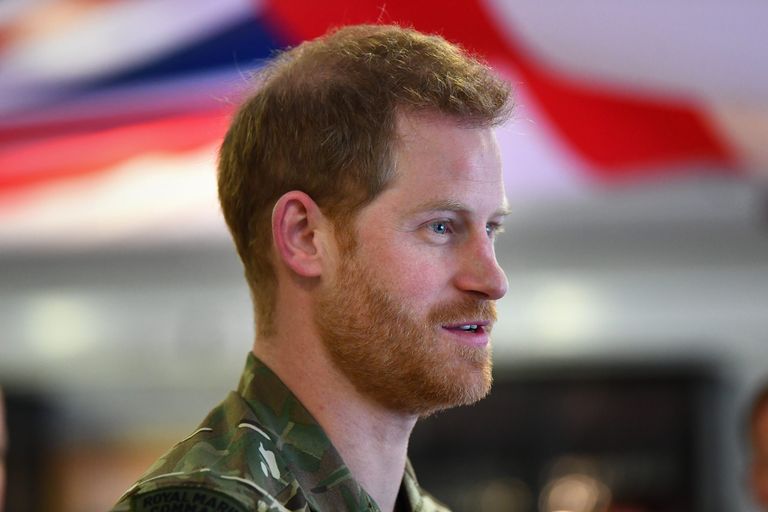 By Amy Hunt
It may have been Valentine's Day yesterday, but the Duke and Duchess of Sussex didn't spend their first one as a married couple together.
It was business as usual for Prince Harry, as he travelled to Bardufoss in northern Norway, 200 miles into the Arctic Circle, to meet with soldiers in the British Armed Forces who are posted out there in order to learn how to live in extreme conditions, in a programme called Exercise Clockwork.
Read more:Prince Harry invites top sports stars to the palace for special engagement
During the course of his one-day visit, the Duke met with the soldiers and was shown around the area.
At one point, he was invited into one of the soldiers' 'Quincey shelter', which is an igloo-type dugout, used to create warmth and stay alive during emergencies.
But Prince Harry was left pretty surprised as he crawled into the shelter, which was actually set up with multiples picture of him and his wife Meghan Markle on their wedding day, alongside some candles.
The Duke had an hilarious reaction to the room, saying,"You weirdos! Nice. It's very kind of you to invite me into your private, err, shrine or whatever you want to call it.", according to the Daily Telegraph.
The soldiers were also playing some calm music, about which Harry said, "And the music, is that part of it? Romantic isn't it."
Sgt Ads Lesley reportedly said, "We had some chill-out music on, just to show how creative you can be."
After emerging from the shelter, Harry spoke with some soldiers and admitted, "Homely in there isn't it? It starts to get a little bit weird after a while."
But it was perhaps a sweet tribute to the royal's wife, with whom he wouldn't be spending the special, romantic day.
It's thought that while Harry, who is Captain General of the Royal Marines, was away in Bardufoss, Meghan was back at their home in Kensington Palace.
It's likely that the couple are slowly packing up their 2-bed Nottingham Cottage home, as they are expected to move into their new abode, Frogmore Cottage at the beginning of March, ahead of the birth of their first child.