Prince Charles shares poignant video message celebrating Britain's diversity in honour of Windrush Day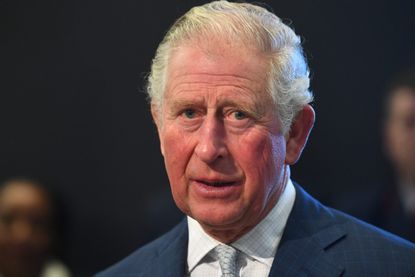 (Image credit: Getty)
Prince Charles paid tribute to the Windrush generation on social media this week, in honour of Windrush day on June 22nd.
In a poingnant video shared on the Clarence House Instagram page, the future King thanked members of the Caribbean community in Britain for their contributions to society.
Windrush Day began in 2018 as a way of showing solidarity to members of the Windrush generation, who came by invitation to the UK after the Second World War.
Over the years, many of the Black people who moved overseas to help rebuild Britain have faced hostility and even been wrongly deported.
In his video posted to mark 2020's Windrush Day, Prince Charles said, "Today offers an opportunity to express the debt of gratitude we owe to that first Windrush generation for accepting the invitation to come to Britain and, above all, to recognise the immeasurable difference that they, their children and their grandchildren have made to so many aspects of our public life, to our culture and to every sector of our economy."
READ MORE:Who are the Windrush Generation? BBC's Sitting In Limbo tells the story of the political scandal (opens in new tab)
https://www.instagram.com/tv/CBu8VmyA10S/?utm_source=ig_web_copy_link
Beside the video a caption reads, 'As we honour the legacy of the Windrush generation, and the invaluable contribution of Black people in Britain, I dearly hope that we can continue to listen to each other's stories and to learn from one another. The diversity of our society is its greatest strength and gives us so much to celebrate.'
The heir to the throne went on to send his thoughts to Black people who have faced loss in light of the coronavirus pandemic.
"I know that the Black community has been hit particularly hard by this pernicious virus.
"To those who have lost their loved ones in such heartbreaking circumstances, when it has been impossible for them to comfort their relatives in hospital, I can only convey my most profound sympathy."