Meghan Markle tops Vogue's Best Dressed List for 2019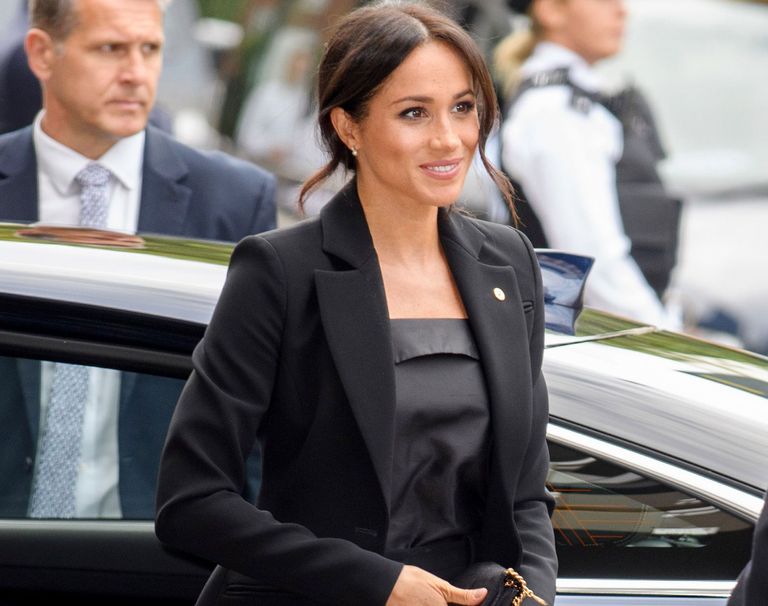 (Image credit: Rex)
The Duchess of Sussex and the Duchess of Cambridge are both known for their impeccable sense of style.
But it seems that only one of the royals above has earned enough fashion credentials to make it onto Vogue's list of the top 10 Best Dressed Women of 2018.
The coveted ranking from the leading fashion bible featured Meghan in the list, while leaving Catherine off it.
This may come as a surprise to royal fans as the Duchess of Cambridge graced the cover of the prestigious glossy magazine for it's centenary issue, impressing readers with her country chic look.
There's also a style file page dedicated to the mum-of-three the vogue.co.uk, showing Catherine's versatile range of looks.
But Meghan too has pushed the fashion boundaries since joining the royal family, experimenting with everything from trouser suits to one-shoulder red carpet gowns.
Speaking about the differences between two Duchesses styles, royal commentator Richard Fitzwilliams previously told The Express, "Meghan's the wife of the sixth in line to the throne, not the future King, so she can I think be a little more experimental, if she wants to."
On Catherine he said, "I think Meghan and Kate compliment each other. Kate after all is the future queen and she has, as it were, she tends to wear more demure clothes."
Before adding more on her choice of clothing brands, "There are certain brands for example, I mean whether it's Alice Temperley for example that she wears or various well-known designers.
"McQueen say. Kate has poise, she has beauty, she does have that regal look, so if she chooses, and Kate tends to choose large numbers of English designers for example."
Where Meghan and Catherine do converge, however, is in their love of high street brands.
While the former has been snapped in the likes of M&S and & Other Stories, the latter has been spied out and about in everything from Zara to Topshop.
Other big names to make Vogue's list are actresses Saoirse Ronan, Emma Stone and popstar Lady Gaga.