Meghan Markle to star in new documentary about the Queen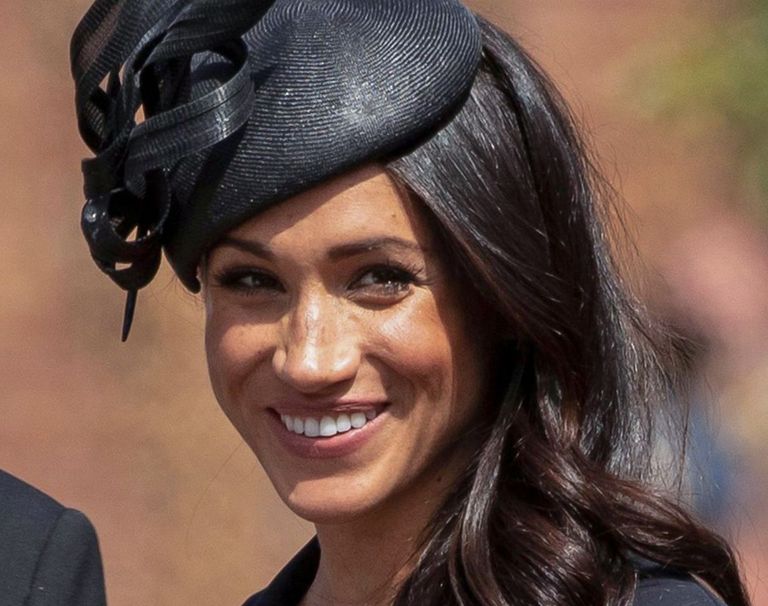 (Image credit: Beretta/Sims/REX/Shutterstock)
The Duchess of Sussex will star in a new documentary, which will profile the Queen and her involvement with the Commonwealth
While the Duchess is preparing for her tour in Australia next month, with husband Prince Harry, it's been revealed that she'll also star in her first royal documentary.
The show, filmed over the last year, follows the Queen and the rest of the royal family. The documentary makers, Oxford Films, have been given rare exclusive behind the scenes access to the daily life of not just the Queen, but other members of the royal family too.
The documentary, titled 'Queen of the World,' will see Meghan giving her first solo TV interview. And according to reports she will talk about her and Prince Harry's wedding. Other subjects she will touch on are the Queen and the Commonwealth.
Since their engagement Meghan has been heavily involved in royal engagements - supporting various causes and making public appearances. Her first TV interview, without Harry, will bound to also touch on her relationship with the Queen and her place in the royal family.
The ITV documentary, which will also feature interviews with other royals, including Prince Charles, Prince William, Princess Anne and the Countess of Wessex, will give an insight into the early days of Queen Elizabeth's reign and how the Commonwealth has been a central focus for her.
Meghan and the Queen have surprised many with their close relationship. In June they attended their first royal engagement together, with Meghan and the Queen giggling side by side. It's believed that the Queen has wanted to make sure Meghan had felt welcomed into the family.
Next month sees both Meghan and Harry fly to Australia for an official tour of the country. The tour, which is said to last for around 2 weeks, will coincide with the Invictus games - a sporting event created by Prince Harry.
The documentary will air on ITV in September.