Royal family 'amazed' by Meghan's New Year's resolutions for Harry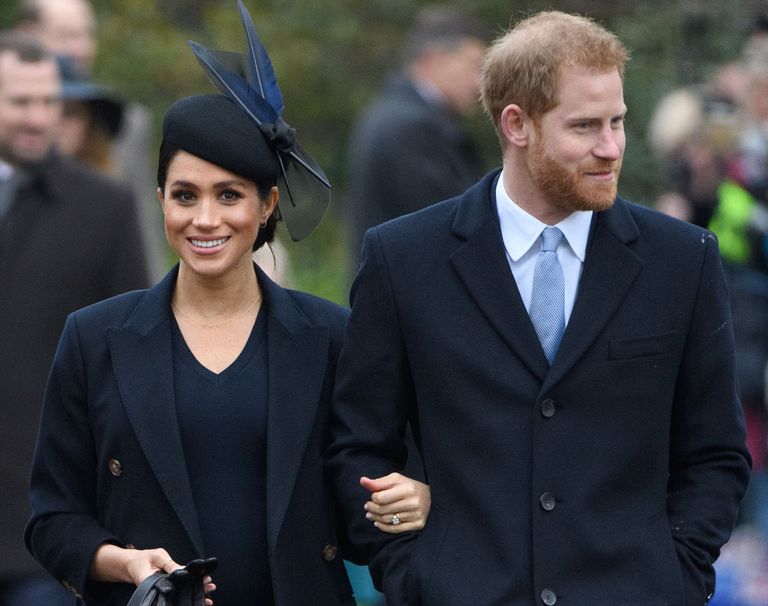 (Image credit: Tim Rooke/REX/Shutterstock)
By Amy Hunt
While Meghan, Duchess of Sussex, has without doubt made her mark as the newest member of the royal family, it seems she's also making some pretty important changes at home, with Prince Harry.
The 37-year-old Duchess has set out some new, health-based resolutions for her husband of nine months, reportedly banning tea and coffee for the Duke. Harry has also given up alcohol, in order to support his pregnant wife.
Although the pair of course haven't confirmed the speculation themselves, a royal source have revealed that it's been a hugely positive change for Harry.
And one told the Express that Harry's switch from alcohol to glasses of mineral water has been no mean feat. "Considering he's been a pretty brutal drinker since he was a young teenager, it's quite an achievement."
Apparently, the change has also lead to Prince Harry being "more chilled and relaxed", as he settles into married life with Meghan.
The big move for the 34-year-old has also reportedly impressed the royals, who were said to have been "amazed" at the change in him when he spent Christmas at Sandringham with the entire family.
Meghan has long been an advocate of a healthy lifestyle, having lauded the benefits of yoga and a balanced diet for years now. And it seems her habits have definitely rubbed off on the Duke of Sussex.
"All she did was show him there's another way to live and he's become a huge fan.
"He eats well, doesn't poison his body, exercises, does a bit of yoga and is a lot happier."
Speaking to Women's Health magazine long before she became a royal, the Duchess of Sussex spoke openly about how 'euphoric' exercise and an active lifestyle makes her feel.
She confessed, "My health, my state of mind, the feeling you have after a workout; all of this things drive me to step onto my mat or go to the gym."
"Sometimes the idea of working out sounds absolutely dreadful, but I always remind myself of how good it will feel afterward. Euphoric, almost."
"My mom was a yoga instructor so that practice is in my blood."
It certainly makes sense for Prince Harry to ditch his bad habits, as he prepares to welcome his first child with Meghan in the Spring. After all, a newborn and a hangover probably isn't the best combination...