Duchess of York thanks fans for birthday wishes in unprecedented way
It's really sweet!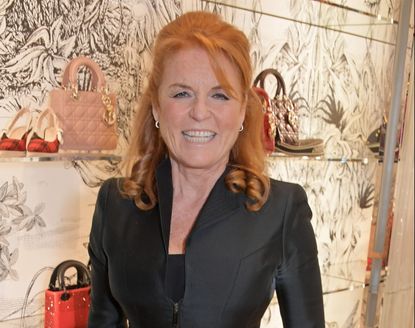 The Duchess of York has thanked fans for her birthday wishes, but she's done it slightly different this year.
The Duchess of York, Sarah Ferguson, has thanked royal fans for celebrating her milestone birthday.
The Duchess celebrated her 60th birthday on 15 October with a lavish party at the Royal Lodge.
But it wasn't just her nearest and dearest who wished her a happy birthday. Many of her dedicated fans sent her cards, too.
Fergie ensured their kindness was given the appreciation it deserved.
The Duchess thanked her well-wishers by sending them a thank you note.
She sent a picture of herself wrapped up in a white coat, with a message which read, "Thank you so much for your birthday wishes.
"I take great pleasure in sending you my heartfelt gratitude."
The cards also contained a signature from the duchess - but this wasn't handwritten, instead it was photocopied onto each one.
One recipient took to Instagram to share a picture of the card, along with the caption, 'Wonderful reply from Sarah, Duchess of York.'Thanking me for sending my birthday wishes on her 60th Birthday.'
READ MORE: Sarah Ferguson got fans talking earlier with this hilarious video (opens in new tab)
However, Fergie also thanked fans in an unprecedented manner by sending a second reply that was 'drastically different' to the original thank you card.
One royal fan posted the second note, where a letter thanking her for donating to Street Child UK, a charity of which she's a patron of.
Alongside the image, the fan said, 'While I have received a few double replies over the year, this was the first time the replies were drastically different.'
How sweet!
The news comes after the Duke and Duchess of Cambridge announced earlier this year that they would no longer be sending thank you notes to fans.
Back in September, another royal fan - who shares cards received from the royal family on Instagram - showed a letter they had received from Kensington Palace.
It said William and Kate would no longer be answering every single piece of post.
The letter said this was down to the "limited resources available" to the Cambridges.
Lizzie Thomson is a regular contributor to woman&home, and also contributes to Metro.co.uk, Ideal Home, Culture Trip, and Evening Standard, covering all things lifestyle.